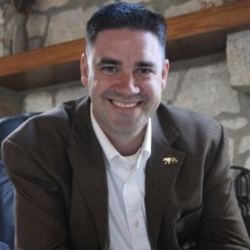 Previously, Harrington served on the management teams for both Ecount and Half.com, where he played instrumental roles in each organization's landmark acquisition by Citi® and eBay, respectively.
San Jose, CA and Fort Washington, PA (PRWEB) November 27, 2012
ListenLogic, the leading provider of strategic business intelligence and big data analytics derived from social media chaos, announced the appointment of Mark Harrington to their executive team as Chief Marketing Officer. Previously, Harrington served on the management teams for both Ecount and Half.com, where he played instrumental roles in each organization's landmark acquisition by Citi® and eBay, respectively.
"Mark is a fantastic addition to our team," says Vince Schiavone, CEO of ListenLogic. "He's excelled in both Inc. 500 start-ups and Fortune 500 corporations and has unique and vast strategic marketing and start-up experience that brings valuable depth to ListenLogic."
"ListenLogic strategically sits at the intersection of big data and social media," says Harrington. "The company provides a phenomenal opportunity for corporations to leverage a disruptive hypercomputing platform to gain actionable insight into real-time opportunities and threats discovered from social media. I am excited to part of such a great team and work with such amazing technology developed by Akuda Labs."
Previously, Harrington served as Senior Vice President of Marketing for Ecount and as Business Manager for Ecount's acquisition by Citi in March 2007 for $200+MM and subsequent integration with the bank. After the acquisition he spearheaded the rebranding of Ecount to Citi® Prepaid Services which quickly became one of Citi's fastest growing divisions. He was then appointed to Director of Strategic Client Delivery and where he oversaw Marketing, Design, Implementation and Client Services for a portfolio featuring leading companies like Verizon, Toyota, Comcast, Google, Proctor & Gamble, Apple and Disney. He also sat on Citi's Global Marketing Council.
Prior to Ecount, Harrington was Co-Founder and Director of Marketing for Half.com. Over his tenure he was instrumental in the launch and explosive growth of the company, which led to an eBay acquisition in June 2000 for $350+MM. As the company's youngest management team member, he was the visionary and driving force behind many of the company's marketing efforts and built the company's renowned textbook business, which was instrumental in driving Half.com to profitability and earned him eBay's Out of This World Award. He was also on the team that renamed "America's First Dot Com City," Half.com, Oregon, called "one of the greatest publicity coups in history" by Time Magazine.
Prior to Half.com, Harrington was with Infonautics, a pioneering online information company. There he marketed eLibrary, one of the Internet's top education sites, Encyclopedia.com, the first free online encyclopedia and co-founded the business intelligence platform CompanySleuth (a PC Magazine Top 100 site) and fan platform SportsSleuth (a Yahoo! Internet Life Top 50 site). He also served strategic marketing roles for Addison-Wesley Publishing where he promoted four national top ten textbooks.
Harrington holds a BS, honors with distinction, in Marketing from the Smeal College of Business at The Pennsylvania State University where he was also a Dorothy M. Kelly Scholar.
Learn more about Mark Harrington at: http://linkedin.com/in/markharrington
About ListenLogic
ListenLogic (http://ListenLogic.com, @ListenLogic) is the leading social business intelligence provider delivering real-time monitoring on risks and opportunities and deep inspection analytics on markets, consumers and competitors extracted from the social media universe. The company's proprietary PulsarTM platform is among the fastest, most efficient and cost-effective big data hypercomputing systems available, processing 100+ million streaming classification operations per second (SCOp/s). Leading corporations, including dozens of Fortune 500 organizations, across a variety of industries, including pharmaceuticals, food and beverage, automotive, media and consumer goods, rely on ListenLogic's solutions to gain unmatched, strategic insight and real-time, actionable alerts from deep within the chaos of social media.