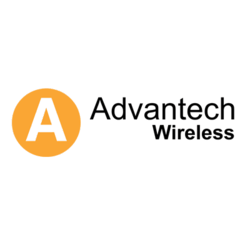 Montreal, Canada (PRWEB) November 23, 2012
Advantech Wireless Inc., a privately-held Canadian corporation and manufacturer of Satellite, RF Equipment and Microwave Systems, announced today that its audited financial results released by a Big Four accounting firm for the twelve month period ended April 30th 2012 have exceeded expectations and operation profits are in line with previous year results.
The Company was able to weather the severe global economic downturn by posting another net profit among increased sales. David Gelerman, CEO of Advantech Wireless, stated, "We are especially happy by the fact that we have now realized two consecutive profitable years of growth. This proves that Advantech Wireless is heading in the right direction with increased customer confidence in our innovative cost-effective solutions. In addition, through increased marketing with international seminars and tradeshows, we have successfully launched world leading GaN-based technology transmitters (HPA, BUCS and SSPA) and an amazing new line of VSAT Discovery™ Hubs based on our patent pending, versatile and lowest Total Cost of Ownership, Adaptive Satellite Access Technologies (A-SAT™)".
Continuing the trend, Mr. Gelerman noted that the company's first two quarters continue to be profitable and bookings have increased 48% in the first six months of the current fiscal year. Expectations are such that this trend will result in another profitable year.
About Advantech Wireless
Advantech Wireless, an ISO 9001: 2008 certified corporation, is shaping the world with leading-edge wireless broadband communications. Since 1988, Advantech Wireless is a solutions provider, manufacturing and deploying networking for broadband connectivity, broadcast solutions and backhaul requirements using satellite and terrestrial wireless communications. Products include Terrestrial Microwave Radios, Antenna Controllers, Fixed and Deployable Antennas, SSPAs, Block-Up Converters, Frequency Converters, Satellite SCPC Modems and VSAT Hubs & Terminals. For further information please visit the company's web site at: http://www.advantechwireless.com/news/.