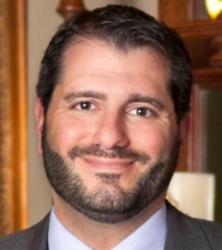 Denver, Colorado (PRWEB) November 23, 2012
On December 14, defense attorney Jay Tiftickjian will present on DUI law at the 2012 Best of the Best Conference in Denver, Colorado. This conference will be held over the course of two days starting on December 13 at the Grand Hyatt in Downtown Denver.
Mr. Tiftickjian's presentation, "What To Do if Your Client is Arrested for DUI," will focus on what an attorney should do when a client calls and has just been released with a drunk driving case pending.
"Most lawyers have never handled a DUI case, but everyone gets that call at least once in their career," said Mr. Tiftickjian. "I want to make sure that lawyers corporate and civil counsel understand that the first advice you give can make or break a successful DUI defense."
CLE International is the sponsor and organizer of the program. As a provider of continuing professional education programs throughout the United States and Canada since 1983, CLE International is accredited by bar associations across the county.
Attorney Tiftickjian is President of Tiftickjian Law Firm, one of Colorado's top-rated criminal defense firms. Mr. Tiftickjian represents clients facing DUI, traffic and drug crimes out of the firm's law offices in Denver and Aspen. As a former deputy district attorney and criminal defense attorney, Mr. Tiftickjian has handled thousands of criminal cases. He has been nationally published multiple times in DUI and drug crime defense, and is the criminal law chair of the Adams County Bar Association. Mr. Tiftickjian carries an AV Rating with Martindale-Hubbell and Law Week Colorado named him Barrister's Best DUI Lawyer for 2012.
The Grand Hyatt Hotel is located at 1750 Welton Street, Denver, CO 80202. For Hotel Reservations contact Community World Travel at (888) 724-0500 or (303) 316-4833.
Jay Tiftickjian can be followed on Twitter @DUI5280.