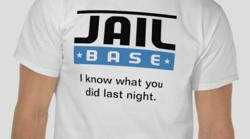 Take a picture, see their arrest photos. For iPhone and Android.
Prescott, AZ (PRWEB) November 28, 2012
With the development of a working prototype to give people the ability to use a photo of a person to find out if they have an arrest record, JailBase has launched a crowd funding campaign to finance the completion of the project, which they hope to achieve by March 2013. People who give to the campaign will have the opportunity to exchange their donation for rewards, including a full version of the mobile app once it is released.
While researching the technology, which has been around for multiple decades, JailBase noted that facial recognition technology has previously been primarily used by government and large corporations. Given a photo, it allows the user to search for similar faces in other photos. Recent advancements in the technology has led it to be more accurate and affordable, allowing JailBase to bring this technology to the public in the form of a mobile app to match people's photos with police mug shots.
JailBase runs a website that collects 1000's of mugshots a day from county jails. These mug shots are considered public record. Currently, users of the website can search by name for people they know that might have been arrested, then sign up for arrest notifications. JailBase will be adding the ability to search for arrested individuals by face. The public will be able to take a photo of someone using their mobile phone and instantly see possible mug shot matches. Based on the amount of use JailBase currently gets, they believe there is already a strong demand for this technology.
When questioned about privacy concerns, JailBase founder James Richmond stated, "Facial Recognition isn't new and it's already being used by the government. We feel we are adding accountability to not only the individuals arrested but we are also adding accountability to the government. We are allowing anyone access to similar technology that is currently being kept behind closed doors."
About JailBase
JailBase provides timely, free, and accurate arrest information to families, friends and victims of arrested individuals. Founded in 2010, they are known for the transparency, reliability, and speed of their service. For more information on JailBase, visit http://www.jailbase.com.