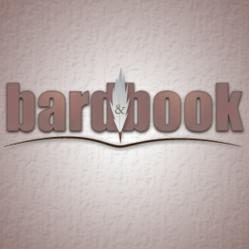 Bard and Book is an innovative new concept that seeks to change the connection between publishers, readers and authors. - Anthony Horvath
Nashville, TN; New York, NY; Milwaukee-Waukesha, WI; Chicago, IL; Los Angeles-Long Beach, CA (PRWEB) November 23, 2012
Bard and Book is a innovate creation by Athanatos Christian Ministries (ACM) that seeks to provide a new approach to the traditional author/publisher/reader business model that dominates today's literary market. ACM Executive Director Anthony Horvath, an author himself, found that very few people who go the 'traditional route' as an author make any real money. It is the rare author that is able to make a living from their writing. Publishers and retailers get the majority of it, and perhaps that is reasonable, since they put up the money for the production, promotion, and infrastructure. But it does mean that only a select few will be given a shot at a tiny commission. Bard and Book is designed to address this situation head on, putting the author on an equal playing field with the publisher, and protecting the interests of all involved–including the reader.
How does it work?
Those who subscribe to our reader community get access to every creative piece our authors generate, for as long as the reader maintains his membership! For those who sign up for the free membership, they have 30 days to download a story after its release. For the paid membership of $5.95, readers have unlimited access to all stories, past and present. The authors get the lion's share of the subscription fees, giving readers the satisfaction of knowing that their subscription directly supports the writers.
Not only do our paid subscribers receive 5-10 new short stories or poems each month, they'll also get the latest novels the authors have written–perhaps one new full length book every other month or so! That's less then a dollar per book! Another unique benefit of joining Bard and Book, from time to time readers will get to 'watch' as the stories are actually written, providing feedback throughout the process. For example, an author may make available installments of novels that they are writing and solicit comments.
To experience the Bard and Book service, two subscription options are currently available. The free membership option gives a reader full access to digital edition of works the authors produce but only within 30 days of the work's release. The premium (paid) membership gives the reader full access to every digital edition of works the authors produce, past and present, as well as full access to the authors themselves in forums, comments, chats, etc. An added bonus to the paid membership is that the subscriber will receive 1 free copy of a printed edition of a Bard and Book publication each year, including shipping. The paid membership plan is available for only $5.95 per month.