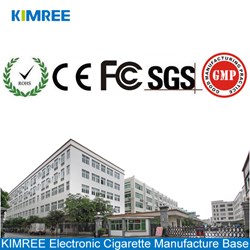 (PRWEB) November 24, 2012
On Nov. 22, 2012, Thanksgiving Day, the world's largest e-cig manufacturer KIMREE offered 5000 free electronic cigarette starter kits and spread health knowledge.
"KIMREE has specially produced 5000 e-cig starter kits for people in Huizhou. From Nov.15 to Nov. 16, there are already over 5000 people who have applied on our official website kimree.com, and most of them have visited the site of activity. This activity is much more popular than our expectation." Said Jack, the principle of this activity.
Mr. Li, a citizen of Huizhou, said, "I'm really very lucky to get one starter kit. Though I wanna try e-cigs long before, but I haven't decided yet. And thanks to KIMREE's Thanksgiving activity, I've got a chance to use e-cig. I'm surprised to find it's dramatically comfortable than smoking a real cigarette. From now on, I'll definitely turn to e-cigs."
"KIMREE want to set a good example in e-cig manufacturer industry, and hope more activities could be hold in the business." Said Jack at the end of this activity.