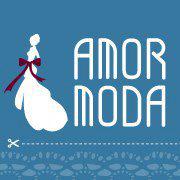 (PRWEB) November 24, 2012
Recently, Amormoda.com has been proud to announce that it has updated its website. The updated website is in five languages: English, French, German, Dutch, and Norsk. At the same time, Amormoda.com released its Christmas Wedding Dresses Series for promotion.
According to Eason Chen, CEO of Amormoda.com, the multi-lingual platform in distinctive languages can attract more potential customers from different countries, so that they can explore the market share in the global wedding dress market.
"The new website is designed to make the shopping process easier, specifically for those from non-English European countries. Our goal is to make our wedding dresses accessible to everyone, and we are considering developing a platform in more languages." Said Eason Chen.
Amormoda has obtained its reputation for its affordable but quality wedding dresses in the past few years. The new-designed website can absolutely bring more convenience to its customers from the globe.
Tracy, a customer from France, said, "I am so happy to see a French website like that, and I have been an old customer of Amormada since 2009. Now, it can save me much time on shopping, because everything becomes easy! I will recommend it to more friends!"
In addition, Amormoda released its Christmas Wedding Dresses Series, which mainly focus on cheap cocktail dresses and prom dresses. At this holiday season, the series will help the company to catch more market shares.
About Amormoda.com
Founded in 2008, Amormoda.com is a leading online store that offers wedding dresses, and other special-occasion dresses. The store has a group of designers who create elegant designs for customers all over the world. All dresses from Amormoda.com are FREE Shipping.