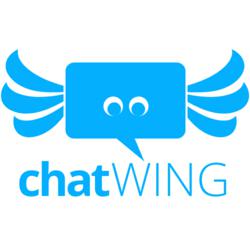 San Diego, CA (PRWEB) November 26, 2012
Niche competition is now considered as a major barrier that can be encountered by the average online entrepreneur or marketer. Many professionals have pointed out that in a single community alone, thousands of niches can be the focus of numerous topics. Every niche has its own strengths and weaknesses, balancing out the competition. To help online entrepreneurs and marketers attain a desirable position in the market, the Chatwing Team has offered a premier chat widget capable of enhanced global connectivity. The Chatwing chatroom's focus is the 'bridge' of communication.
According to Chatwing's developers, the 'bridge' of communication is the free chat box. The developers have realized that this is a very important factor for any online marketing campaign. Through the Chatwing chatroom app, website owners can now communicate with visitors effectively. The Chatwing app can be used as a lead generation tool that will become useful in the long run.
Chatwing's free chat widget is also competitive in terms of customization, admin function, and greater leverage. The Chatwing Team has added a background image upload feature. This option has helped online marketers establish their brands in several online marketers. Chatwing users can also log in with their Facebook or Twitter accounts—another option that highlighted the connectivity factor offered by Chatwing app. Installing the Chatwing chatbox also takes only a matter of seconds, depending on the preferences of the user.
The Chatwing Team is pushing out for more developments before the year ends. In this way, more users can experience the communication advantage offered by the Chatwing application. These upgrades will focus on platform efficiency, speed, ease of access, ad advanced options.
About Chatwing.com
Chatwing.com specializes in the new field of website chat. Over years, the Chatwing team has introduced live chat widget for hundreds and thousands of blogs. The Chatwing application bridges people from many parts of the world, creating global synergy through the Internet. The shout box can be installed in just seconds, and it can be used for varying purposes such as leisure and Internet marketing. It also allows a user to customize the size, color, and name of the widget. Chatwing is 100% free for everyone.