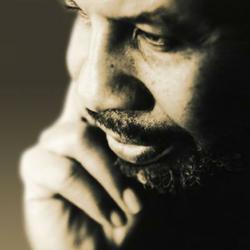 The lack of medical certainty surrounding PRCA increases decision-making stress and exacerbates the psychosocial impact of PRCA for men and their families.
Philadelphia, PA (PRWEB) November 26, 2012
HealthForumOnline (HFO), a nationally-approved (APA, ASWB, NBCC, PSNA, CA-BBS) online provider of continuing education (CE) for psychologists, social workers, counselors, nurses and other allied healthcare professionals announces recent updates to its online CE/CEU course, Prostate Cancer: Psychosocial Issues and Methods of Promoting Adaption, to the Cancer Adaptation Section of their extensive online CE/CEU resource library.
Recent incidence and mortality estimates for PRCA in the United States report 214,633 American men were diagnosed with PRCA and 28,471 deaths were attributed to the disease in 2008 (1). In 2012, it is estimated that 241,740 cases of prostate cancer will occur and there will be an estimated 28,170 deaths (2-3). In Europe, PRCA is reported as the third most common cause of cancer death with an estimated 84,000 deaths directly related to PRCA in 2006 (3).
In fact, PRCA is one of the most common malignancies globally among men. In spite of its high prevalence rate, there is a lack of medical consensus regarding the importance of PRCA screening and the most effective treatment following diagnosis. "The general rule of thumb that early cancer detection increases the likelihood of positive treatment outcome and prognosis unfortunately is not as clear cut for PRCA," notes Dr. Michelle Rodoletz, HealthForumOnline's cofounder and Director of Continuing Education.
Specifically, the benefits of screening and early detection of PRCA are a provocative issue within the medical community. It has not been empirically determined if men with low-grade cancers obtain any benefit from aggressive treatment. Medical practice guidelines frequently cite the unproven benefits of PRCA screening, the high side-effect profile from treatment, and warn of the dangers associated with overdiagnosis and overtreatment that can accompany screening. Further, the provocative nature of the screening arguments are exacerbated by the fact that some professional organizations recommend screening and some do not. This lack of medical certainty increases decision-making stress and exacerbates the psychosocial impact of PRCA for men and their families.
This online CE course for mental health professionals, nurses, and allied healthcare workers provides a framework for understanding the magnitude of the PRCA problem in our society and the controversies associated with the early detection and treatment of this illness. In addition, a detailed portrait of the PRCA-related decision-making stressors is presented and the psychosocial sequelae of PRCA are examined to enable health professionals a fuller understanding of the complexities that men and their families face when diagnosed with the disease. Lastly, theory- and evidence-based behavioral interventions that have been used to help patients and their families cope with a PRCA diagnosis and to better navigate decisions along the disease continuum are presented.
HealthForumOnline understands that busy health professionals need to have fast, convenient and cost-effective resources for state-of the-science education. Customers are notified when their purchased CE course has been updated and enables review these updates for free online even after completion of the CE activity. In this way, health professionals make a true investment in their continuing education each time they purchase one of our online CE courses.
HealthForumOnline's online CE resource library has 19 categories of topics related to health psychology and behavioral medicine. Psychologists, social workers, counselors, nurses and other allied health professionals can now chose from over 80 courses available online or as downloadable, transportable PDFs. Health professionals can log on and complete CE courses at their own pace, on their own schedule, anywhere they have Internet access – even generate their own CE certificate.
For more information on this course or a complete listing of titles in our online CE resource library, visit HealthForumOnline.com.
1. U.S. Cancer Statistics Working Group. (2012). United States Cancer Statistics: 1999–2008 Incidence and Mortality Web-based Report. Atlanta (GA): Department of Health and Human Services, Centers for Disease Control and Prevention, and National Cancer Institute.
2. American Cancer Society (ACS) (2012). American Cancer Society guidelines for the early detection of cancer. (Accessed June 22, 2012, at http://www.cancer.org/Cancer/ProstateCancer/MoreInformation/ProstateCancerEarlyDetection/prostate-cancer-early-detection-acs-recommendations).
3. Howlader, N., Noone, A.M., Krapcho, M., Neyman, N., Aminou, R., Altekruse, S.F., et al. (eds). (2012). SEER Cancer Statistics Review, 1975-2009 (Vintage 2009 Populations), National Cancer Institute. Bethesda, MD, http://seer.cancer.gov/csr/1975_2009_pops09/, based on November 2011 SEER data submission, posted to the SEER web site, April 2012.
4. Pickles, T., Ruether, D., Weir, L., Carlson, L., & Jakulj, F. (2007). Psychosocial barriers to active surveillance for ther management of early prostate cancer and a strategy for increased acceptance. British Journal of Urology, 100, 544-551.