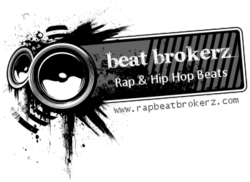 Our service is popular with artists. We go out of our way to bring a large selection of high quality beats from multiple producers into one shopping friendly catalog, and we provide a level of buying safety and trust that is not found anywhere else.
Fairfield, CA (PRWEB) November 26, 2012
Beat Brokerz has begun to hand out award and achievement badges to music producers for various categories of music production and sales accomplishments. The badges are designed to promote the growth of independent hip hop music producers, and let them get the attention they rightfully deserve. The company hopes that these awards will lead to greater social interaction between the music producers and their audience.
These badges are shared directly to sellers Twitter accounts and Facebook profiles, and are displayed on the profile pages of these sellers. A unique "trophy case" on users Facebook timeline shows awards that the user has earned on Beat Brokerz. The new awards system is like a new kind of resume for the producer. Awards are updated periodically as the producer reaches new achievement milestones.
This new system is a great way for music producers to bring new life and relevant marketing stories into their social campaigns. Beat Brokerz is proud to offer these new awards and achievements to deserving music producers, and hopes to give out many of these awards in the future.
About Beat Brokerz
Beat Brokerz is a fast growing online instrumental music (beats) marketing firm. They are a premiere online marketplace for supplying Rap & Hip Hop artists with top quality instrumental beats. Their service is highly valuable to beat makers. Music artists and producers can focus on making beats while Beat Brokerz does the "heavy lifting" of marketing, selling, promoting, and brokering beat sales. New, unrecognized artists can easily get started with Beat Brokerz, and many artists have taken advantage of their services.
To learn more about Beat Brokerz, and their awards, go to http://www.beatbrokerz.com.