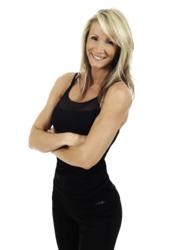 Elizabethtown, KY (PRWEB) November 24, 2012
Fit Yummy Mummy, a fitness company devoted to providing workouts for moms, has completed its 10 week Fall Transformation Challenge.
Upon seeing the "incredible body transformations and muffin top blasting results" by the women in the contest, workouts for moms expert Holly Rigsby, owner of the company Fit Yummy Mummy, believes that busy mom fat loss is possible for anyone with a good plan.
"Not just the winners, but all the women in the Fall Transformation Challenge worked so hard to lose baby belly," Rigsby says. "They show that it is possible to burn muffin top fat and sculpt a good body with dedication and belief in oneself."
Rigsby draws special attention to the smart ways the women of the contest got rid of their muffin tops and baby bellies: a combination of resistance workouts and dietary changes.
"There's no better feeling than burning off that muffin top, but it can only be achieved if you are eating right and working out effectively, not just one or the other," Rigsby says.
The Fall Transformation Challenge kicked off on Monday, September 3rd and has now drawn to a close. Over 260 women participated in the contest, taking part in a series of carefully constructed weekly new mom fat loss assignments.
In order to join the transformation contest, women needed to first join Fit Yummy Mummy's online support network Club FYM. Club FYM members are able to interact with other program participants every day, while also using the forum to seek out coaching advice and training tips.
Of the 260 program participants, nearly 80 women submitted essays explaining why they deserved to win the contest. From that pool of 80, 5 Finalists were chosen, and now Rigsby has named the 3 overall winners.
The 3rd place winner is Kate D., a mother of 2 from Ontario, Canada. Kate managed to lose 18 pounds, going from a size 12 to a size 8.
Taking 2nd place was Faye Whyte, also a mother of 2 from Ontario, Canada. Faye lost 12 pounds and several inches.
"I came to Club FYM and saw other women struggling and competing in the challenge," Faye says. This is what inspired her to participate and begin her own journey towards losing mommy belly.
The Grand Prize Winner, Skye Winters from Canada, had a similar appreciation for the support network of Club FYM. With the help of the group, Skye dropped 20 pounds and went from a size 10 to a size 4.
"The Fall Transformation Challenge offered all these women a support network for fat loss," Rigsby notes. "Losing mommy belly is never easy, but these women show the inner strength and determination it takes to make a total life transformation."
The Fall Transformation Challenge began Monday, September 3rd through Fit Yummy Mummy's Club FYM. The winners received assorted prizes, including a nutrition supplement, a DVD of the month, Fit Yummy Mummy jewelry, cash, and more.
To see the winners and read their stories, visit: http://www.clubfym.com/public/Fall-Transformation-Challenge-Winners-12.cfm
About Holly Rigsby: Holly Rigsby is the Co-Owner of Fit Yummy Mummy. She offers her clients a variety of training products to help them burn fat and writes a fitness blog for FYM.
Fit Yummy Mummy is part of the Fitness Consulting Group family of companies. FYM releases fitness products for moms looking to burn fat and get in shape. It also offers workout tips through its blog.
For more information on Fit Yummy Mummy, visit: http://getfitandyummy.com