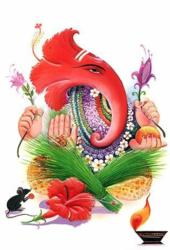 I think yoga is good for [St. Maarten] in terms of relaxation, health benefits, and spirituality.
St. Maarten (PRWEB) November 25, 2012
Yoga is a great way to relax and enjoy your vacation. Here on St. Maarten / St. Martin (SXM), a number of yogis and yoginis have been practicing on the island for many years. However, not until now, has there been one source where you can find all of the yoga on SXM.
The island, often known by its airport code, "SXM" is a hot-spot vacation destination in the North Caribbean. It is known to draw crowds from Europe, New York, North Eastern United States, and is a large cruise ship destination. With the popularity of yoga growing in North America and Europe, its no surprise vacationers want to take their practice with them.
Megan Duma, the founder of http://www.SXMYoga said, "The difficulty before http://www.SXMYoga, was that locals and vacationers didn't know what, when, and where to practice together. We've solved that problem for the island."
Duma, who hosts three yoga classes per week at Tahoma Beach Bar and Resort on Simpson Bay Beach, near the Maho area of SXM, says that it is her goal to spread yoga on the island. "I think yoga is good for the island in terms of relaxation, health benefits, and spirituality."
Duma was trained at Infinite Yoga in San Diego, California.
Duma features a number of teachers on her website, included Dinah Smitheccles, who has been teaching on the island for over 20 years in the Grand Case area. Smitheccles also offers massage, as do many of the yogis and yogninis on http://www.sxmyoga.
As for different types of yoga, one teacher offers kripalu, a type of yoga that, according to wikipedia, follows the flow of breath work. Duma teaches astanga vinyasa yoga, a traditional and very dynamic practice culminating breath work, strength, stretching, and balance. Smitheccles is trained in all types of yoga, and is a true "on island guru."
For more about http://www.sxmyoga.com, visit their website.