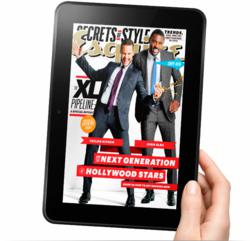 Amazon announced that this new tablet is now the most gifted item,
Seattle, Washington (PRWEB) November 25, 2012
Cyber Monday is expected to be a big day for the Kindle Fire HD 8.9 according to retail data. Amazon announced that this new tablet is now the most gifted item for the holiday season. ThoseTechGuys.com published a new pricing report to help buyers find the best deal on a Kindle Fire HD 8.9 for Cyber Monday.
According to the new report, the screen resolution of 1920x1200 and the 16 GB or 32 GB of storage are two things that buyers appreciate the most about the Kindle Fire HD. Amazon upgraded this new device to ensure that buyers were completely satisfied with the new technology.
Those Tech Guys found inside of the new report that the sales data for the Kindle Fire HD is expected to surpass estimates according to some analysts. The Kindle Fire HD was recently put back into stock before Black Friday and sales are now limited.
The Cyber Monday sale that Amazon is offering does include free shipping for the Kindle Fire HD 8.9 and the smaller versions of this tablet. This free shipping incentive is one of the reasons that Amazon expects the Kindle to sell out in advance of Christmas.
The spotlight is on Amazon this year according to a new report. The sales of this retailer for Black Friday and Cyber Monday could reflect sales across the nation. Small retailers that depend on sales during the holiday season usually benchmark Amazon as the tell-tale sign of things to come for the Christmas season.
The http://www.thosetechguys.com report that was published online provides buyers with pricing and other helpful information for the Kindle Fire HD 8.9 and other electronics. This helpful report will remain updated through the Christmas season.
About Those Tech Guys
Those Tech Guys was launched in 2010 as a helpful consumer spotlight. The experts that research and write for this product review website find some of the best deals for consumers throughout the year. The holiday shopping season is one of the busiest times of the year for Those Tech Guys staff. The mission to offer a resource online that has access to price incentives and other helpful purchasing information is one taken on daily by these experts. Those Tech Guys is a subsidiary of http://www.yogurtmedia.com.