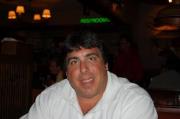 RMVH West Virginia Vacation Rental Cyber Monday Give Away
(PRWEB) November 25, 2012
Rent My Vacation Home.com is having a nationwide sale making it free for vacationers and vacation homeowners to meet in a professional environment. The site includes everything that one needs to know about every major vacation city in America.
RMVH West Virginia vacation rental is part of the network of vacation rental homes, which is the largest in America. No longer do vacationers have to search all over the net or many sites to find that special vacation rental. Now vacationers can go to one major search engine, which searches all vacation rentals.
The network of vacation homes is so large. Type RMVH in front of any state and then.com you will see the vacation rentals for that state. Rent My Vacation Home also has such sites as rent Disneyland vacation homes and rent Disney vacation homes.
Vacation homeowners used to try and keep track of all the calendars and price changes with every reservation. Vacation homeowners can do all of this from one site with one click of the mouse. Rent My Vacation Home is the only major network of vacation rentals that has representatives in each state and in each city to check the vacation homes before they are listed on the site. RMVH West Virginia is located at 1869 Beverly Pike, Elkins, West Virginia.
The automated system allows vacationers to make a reservation using their credit card with travel insurance and rent a house that was inspected by rent my vacation home and the network affiliates before the vacationer arrives. This is a one-of-a-kind service not offered anywhere on the Internet.
The main office known as Rent My Vacation Home can be reached at http://www.rentmyvacationhome.com
With the office located outside Washington DC