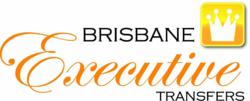 We're a family owned business that has had 3 generations who have worked in, owned or operated in the transportation industry.
Brisbane, Queensland (PRWEB) November 27, 2012
Brisbane Executive Transfers helps their customers to travel in style with their luxury taxis and executive transport.
As luxury transport grows in popularity, the company is looking to expand their business by adding new vehicles with the latest technology to its fleet of executive cars.
The company offers high-class chauffeured transport, Brisbane airport transfers, corporate transfers, limousine hire and vehicles for special events such as weddings and they are always looking to invest in the very best vehicles that perfectly suit their clients' needs.
As specialists in chauffeur cars Brisbane Executive Transfers offers the perfect solution for anyone who wants to hire a luxury car and the majority of journeys allow customers to set their price in advance. A Brisbane Executive Transfers spokesperson explains that the firm can help clients to "set transfer rates for 99% of destinations".
Travelling in comfort
Brisbane Executive Transfers has recognised that one of their current cars, the Chrysler 300C, comes with some limitations so they are investigating new vehicles by Audi, BMW, Lexus and Mercedes-Benz.
When selecting new models, the company will be looking for ones that provide a smooth and comfortable ride for passengers and, of course, the cars will look stunningly beautiful too.
All of Brisbane Executive Transfers' drivers go through a tough screening course to ensure they are qualified to drive the firm's chauffeured transport. Because the company only choose the best drivers, clients can be assured that their journey will be a very smooth one and that the drivers will provide a discreet and professional service at all times.
Cutting-edge technology
Many of the latest models by the likes of Mercedes-Benz, BMW, Audi and Lexus come with smart technology such as 4G mobile broadband and Brisbane Executive Transfers are planning to introduce this to all their new cars.
4G mobile broadband allows customers to access their wireless devices and check emails, which is very useful for business clients and anyone who likes to keep in touch while they are travelling.
The growing popularity of luxury cars
Executive transport is becoming increasingly popular, especially for business customers, as people begin to realise it offers a much more enjoyable experience than taxi travel.
Cities such as Sydney and Brisbane have reported a rise in demand for luxury hire cars and this trend is being repeated across the world.
Whether clients want an airport transfer, corporate transport or limousine service Brisbane Executive Transfers offers business clients the opportunity to complete their journey in a quick and efficient manner.
Their chauffeurs are always ready and waiting for clients, so they no longer have to worry about wasting time searching or waiting for a taxi.
By travelling in such comfortable and spacious cars, clients can also continue any necessary work while they travel so they do not lose a minute out of their working day. Once the company introduces cars with 4G technology, clients will have even more convenient ways to keep up to date with work whilst they are on the go.
For more information about Brisbane Executive Transfers' limousine hire, chauffeured transport, corporate transfers and Brisbane airport transfers, contact us today.
About Brisbane Executive Transfers
We identified a niche market for clientèle who required a modern approach to business travel. Brisbane Executive Transfers is owned by ADNAB PTY LTD, ABN 92 136 813 655. The business was formed in 2010 and remains family owned and operated.