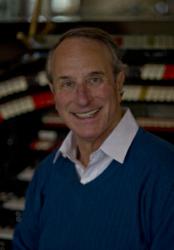 Coverage should be designed to coordinate with your family's financial resources and your expected needs.
Gig Harbor, Washington (PRWEB) November 27, 2012
Most people understand the need for extended-care insurance that provides assistance above and beyond what health insurance covers. Even so, most people still put off acquiring that coverage, "Possibly," says Raymond Lavine of Lavine Long Term Care Insurance, "because they fear the cost."
And rightly so because the most common advice is to buy long-term-care insurance early in your life and to buy while you're still healthy. Obviously! But those in their 50s or 60s who have developed a health issue or two, see that advice as useless and they fail to take action.
Clearly premiums will be higher for a 60-year-old person with medical problems, but Lavine recommends three sure-fire ways to cut costs and make long-term-care plans affordable.
Extended care benefits should be designed to coordinate with your family's financial resources and your expected needs. Those who are comfortable with the concept of paying all costs themselves for a certain period can cut premiums sharply. Additionally, policies can be set up to provide benefits after a waiting period. Longer waiting periods produce lower premiums. The third option involves limiting the benefit period.
Let's look at the facts.
Increasing the Waiting Period
Many people think of extended-care insurance as "nursing home insurance" and once this was true. But few people want to live in a nursing home; instead, they would prefer to live at home and long-term-care insurance is designed to allow this flexibility while protecting family members who would otherwise need to provide continuous care.
A long-term-care policy can pay for home renovations that are necessary for a person to continue living at home. It can also provide caregiver training for a spouse or partner and even pay for a health care professional to visit during the day while the spouse or partner is at work.
Reducing the Benefit Term
Extended care policies typically include a coverage term, the number of years during which benefits are provided. Limiting this period provides another means by which premiums maybe reduced.
For a family that has substantial assets (at least $5 million) may need extended-care coverage for a year or two, a period during which the family's finances can be modified to accommodate continued long-term care. For these individuals, the primary concern is cash flow and not assets. The extended-care insurance is designed to eliminate the need to make financial changes during an emergency.
Joining a Company Sponsored Multi-Life Plan
Some companies offer extended-care insurance as a voluntary benefit and the offer may include partial or full premium payment by the company. Even if the employee must pay the full cost, these plans offer premium discounts that are not available to individuals or couples. Additionally, the underwriting requirements for multi-life plans often allow coverage for a person who has health issues that would rule out individual coverage.
As life expectancies continue to rise, providing coverage for extended-care is increasingly important but, Lavine points out, "it is equally important to select a plan that is affordable and provides sufficient care giving benefits."
Lavine Long-Term-Care Insurance serves clients throughout the west and is headquartered in Gig Harbor, Washington. (Licensed in Arizona, California, Idaho, Montana, Nevada, New Mexico, North Dakota, Oregon, South Dakota, Utah, Washington, and Wyoming.) For more information visit http://www.lavineltcins.com or call 253.778.6831.