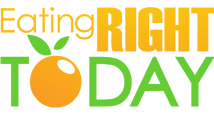 There has never been a better time for consumers to understand nutrition basics and actively seek a healthy lifestyle.
Fort Lee, NJ (PRWEB) November 26, 2012
Marble Media LLC has launched EatingRightToday.com, a comprehensive online guide for eating healthy and making good dietary choices. Understanding the nutritional values of different foods is no longer an option. EatingRightToday.com puts nutrition basics squarely in the hands of consumers to make the best choices when it comes to feeding themselves and their families.
Obesity in America has reached epidemic proportions. Adults need to be more watchful over their children's nutrition as well as their own, or the consequences can be dire: diabetes, heart disease, high blood pressure, heightened risk of stroke. There has never been a better time for consumers to understand nutrition basics and actively seek a healthy lifestyle.
Marble Media LLC experts comb the Internet daily to provide the most relevant nutrition information as it becomes available. From do-it-yourself healthy snacks to high protein meals, EatingRightToday.com offers short, easy-to-read articles and recipes for healthy eating. Bloggers can grocery shop for healthy ingredients straight from the site using their smart phones, and take control of their family's nutrition.
"Nutrition for Dummies" is a feature of the EatingRightToday.com blog that delivers no-nonsense nutrition information that everyone can use. From healthy alternatives to traditional holiday dishes, to staying lean with a varied diet, to avoiding the slippery slope of energy drinks and artificial sweeteners. Nutrition for Dummies offers good information in an easily digestible format.
EatingRightToday.com takes the reader beyond the kitchen and outdoors to establish a lifestyle that balances healthy eating with healthy exercise. EatingRightToday.com offers tips on how to de-stress, stay healthy with a daily walk, and get enough sleep; healthy nutrition requires activity for all the gears to shift smoothly.
EatingRightToday.com is a great motivational tool for busy people who have little time to read. Delivering succinct, expert articles to a smartphone, tablet or laptop daily means users can easily keep up with healthy trends and catch some inspiration in three paragraphs or less.
For more information, visit the EatingRightToday.com website or email info(at)EatingRightToday(dot)com.
About Marble Media LLC:
Marble Media LLC is a creator of high-quality, content-rich blog sites that provide expansive coverage of relevant information to readers who make up a wide range of demographics. The Marble Media LLC team of expert writers covers a wide range of specialties including travel, food, health, fitness, social media, marriage, parenting, technology, weight loss, fashion and much more.
For more information on Marble Media LLC's offerings and advertising opportunities, visit the MarbleMediaLLC.com website or email sales(at)marblemedia(dot)com.
###