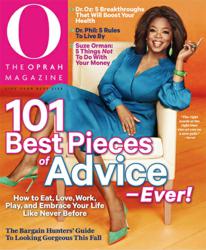 This serum mitigates the dryness caused by benzoyl peroxide and has an elegant, silky texture that feels grown-up and luxurious — rare for an acne product
New York, NY (PRWEB) November 26, 2012
In an ocean of acne products it's important to be recognized as one that gets results. CoralActives Acne Products were recognized in just that way in the October issue of O Magazine by Ni'Kita Wilson, a nationally recognized cosmetic chemist and respected beauty blogger.
When asked, "What's the skincare product you couldn't live without?", she responded, "CoralActives Penetrating Acne Serum Gel. I still suffer from acne, and benzoyl peroxide is the only ingredient that keeps it under control. This serum mitigates the dryness caused by benzoyl peroxide and has an elegant, silky texture that feels grown-up and luxurious — rare for an acne product." As a highly regarded beauty expert, Wilson currently serves as the vice president of research and innovation at Englewood Lab. She is also a featured beauty blogger and contributing author to The Daily Glow, YouBeauty, Allure and The Dr. Oz Show.
Wilson said that CoralActives Penetrating Acne Serum Gel is her "can't live without" skincare product because of the ingredient, benzoyl peroxide, and the "elegant, silky texture." With six percent benzoyl peroxide, higher than other leading acne products, the Penetrating Acne Serum introduces more oxygen into the skin, especially clogged pores, creating a fatal environment for bacteria. The higher strength in our product helps to kill the bacteria more quickly and provide your skin with enough moisture to prevent drying.
Acne is the most common skin condition in the United States; affecting 40 to 50 million people. While treating acne may seem unimportant, research shows treatment has value. Treating acne can prevent additional breakouts and scars. It can improve a person's quality of life. People living with acne can suffer from low self-esteem, anxiety, and depression. Acne can even discourage people from pursuing life's dreams. When acne is under control, a person's confidence grows. Ermis Labs is thankful to provide products that reduce acne and help to clear skin.
CoralActives is a very effective two-step, once-a-day acne treatment formulated with powerful ingredients. The products are well tolerated due to the use of a renewable, natural anti-irritant called Sea Whip Coral Extract. The CoralActives Retinol Exfoliating Cleanser combines a very unique encapsulated retinol delivery system with very fine microbeads and Sea Whip Coral. This triple-action creates the perfect exfoliating environment to prepare the skin to receive the Penetrating Acne Serum Gel. The CoralActives Penetrating Acne Serum Gel goes on light and dries quickly. The use of 6% benzoyl peroxide and Sea Whip Coral provides a dual-action effect. The benzoyl peroxide goes to work killing the bacteria that cause acne while the Sea Whip Coral goes to work on reducing the redness and irritation of acne.
About Ermis Labs:
Ermis Labs is a skin health company committed to formulating safe and exceptionally effective products. Their focus on high-quality ingredients partnered with professional counsel from dermatologists, plastic surgeons and pharmacists has resulted in skin health products with the effectiveness of prescription products but with the value and convenience of over-the-counter products. For more information about CoralActives by Ermis Labs please visit http://www.coralactives.com.