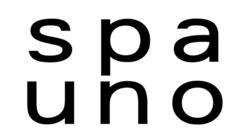 Massage is really one of the best things you can do for yourself
(PRWEB) November 26, 2012
Spa Uno, located in beautiful Manuel Antonio, Costa Rica, will be offering a free massage of your choice every day for the entire first week of December.
It is all a part of Spa Uno's "give back" drive, to promote massage as a way to maintain overall health and well being.
"Massage is really one of the best things you can do for yourself," says spa manage Hazel Waterman. "Physically as well as emotionally, massage really goes a long way to helping people find balance and harmony in their lives."
The spa will begin taking appointments for the free services beginning on Friday November 30th. And they are encouraging whole families to come and take advantage of the offer.
"We hope that a lot of people who have never tried massage will come out and give it a try" Hazel continues. "It can really change your life for the better!"