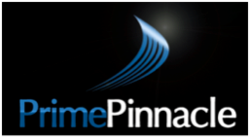 Orlando, Fla. (PRWEB) November 26, 2012
Prime Pinnacle LLC, one of the fastest growing asset-management firms in the country, partners with Tailgater Toby of Central Florid.
Tailgater Toby food trucks and catering offer a full range of quality menu items and special events services for any type of event. Engaged in asset-based investing, Prime Pinnacle's advisory team is committed to being the leaders in investment success. By doing so, they have researched the investment trends and which areas are safest to put money for investing. With the inconsistency of the current market, many financial advisors are using alternative investment opportunities in 2012 and will continue to do so in the future.
The purpose of alternative investing is to create a more secured opportunity for the growth of your wealth. In the past, stocks were the safe place to put money. However, in recent times, putting money into metals, vehicles or even wine may be a better alternative.
"I have seen many close friends and family members suffer greatly as result of financial collapse,"
said Tracy Stein, CEO of Prime Pinnacle. "This company was created to meet the needs of individuals and organizations that have lost faith in traditional investments such as stocks, bonds, mutual funds, ETFs, and commodities."
The experts at Prime Pinnacle understand what is best for the future in wealth and investments. Due to their success in the past, they continue to advise individuals and businesses on the best opportunities for their money. For more information please visit http://www.PrimePinnacle.com.
About Prime Pinnacle, LLC
Prime Pinnacle focuses on alternative capital investments in well-secured PPMs (private placement memorandums) as well as financial investments in small to medium sized companies. Prime Pinnacle's philosophy is to provide members with capital preservation and growth through a well-designed business plan, capable management, effective cost control program, significant earning capacity and solid debt management. Prime Pinnacle provides management, marketing, sales, promotions and advertising for all our corporate partners and joint ventures. For more information please visit http://www.PrimePinnacle.com, or call 1-855-387-7463.
###