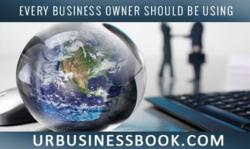 Fredericksburg, VA (PRWEB) November 26, 2012
This Business Social Media site is right at the top of all the major search engines, IE: Google, Bing and Yahoo. Just do a search for UrBusinessBook and the first 4 pages are filled with information on UrBusinessBook.com from Facebook, LinkedIn and Twitter.
Businesses are using it, Bloggers are using it. UrBusinessBook was recently endorsed for Blogging, Advertising and SEO rankings by Michael Zitz, Director of Media & Community Relations at Germanna Community College. Michael Zitz is best known for his writing in the Free Lance Star Newspaper in Fredericksburg, VA.
UrBusinessBook has become one of the premier social media business sites. Businesses are being surged to the top of all major search engines to brand their name and spread the word, which generates huge traffic for businesses.
With a business website page for a business this places the important information in front of the customer. Consumers have the ability to select a business which, links to their direct information. Allowing businesses to create blogs, forums, offers (coupons), post classifieds ads and advertise.
Businesses using the social media highway on UrBusinessBook.com are achieving online social media success. With the increase of demand for a business to be involved in social media UrBusinessBook.com continues to add new features to its site at http://www.UrBusinessBook.com.
The newest addition to the site is the online Auction platform. Have something to sell post it at UrBusinessBook.com and let the bidding wars begin.
Check out the newest Businesses at UrBusinessBook.com
Edge Commercial Real Estate
http://www.urbusinessbook.com/businessitem/EDGECommercialRealEstate
Michael R. Johnson is a Senior Associate with EDGE Commercial Real Estate with substantive executive experience in brokerage, asset management and property management. Prior to joining EDGE Commercial Real Estate.
Online Core Media
http://www.urbusinessbook.com/businessitem/onlinecoremedia
Online Core Media specializes in web application development. Over the years Online Core Media has helped clients to build great web applications. Every web project is built largely using open source technologies and is tailor made to fit unique requirements.
Greeting Cards Daily
http://www.urbusinessbook.com/businessitem/greetingcardsplus
GreetingCardsDaily as an Authorized Marketing Distributor for SendOutCards. Our products and service is an online greeting cards and gift service. You as a customer can create personalized cards or select from a catalog of over 17,000. SendOutCards will print, stuff, stamp and take to the post office for you.
Bradway Partners, LLC
http://www.urbusinessbook.com/businessitem/BradwayPartners
Equipped with over 15 years of sales, marketing, advertising, management, and business development experience, Bradway Partners was created in the Spring 2011. Its one thing to have experience and another thing to be "equipped".
Tresses Salon
http://www.urbusinessbook.com/businessitem/TressesSalon
Coloring, Hair Cuts, Highlighting and Perms