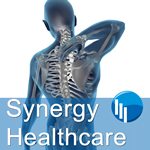 The golf swing is a complex movement involving the whole body.
Sydney, NSW (PRWEB) November 28, 2012
At the recent Sports Medicine Australia Annual Scientific Conference Dr Andrew McHardy PhD, Clinical Director of Synergy Healthcare, presented a detailed paper based on his research analysis of golf swings and highlighted the health benefits to golfers of tailored golf conditioning programs.
Dr McHardy told the conference, "The golf swing is a complex movement involving the whole body and is used to develop momentum that is transferred to the golf ball to propel it towards the target. This movement pattern requires a coordinated sequence of muscle activity in the upper and lower body during the golf swing to efficiently transfer the power generated by the swing to the ball."
Dr McHardy stressed, in his paper, that every golf swing was unique and consequently the most benefit would be obtained through an individualised program. Dr McHardy emphasised "Analysis of the golf swing and looking at how the body moves throughout the swing allows the practitioner to determine the areas of increased stress on the body. While a standard conditioning program can help, the use of a golf swing analysis along with a physical musculoskeletal assessment allows a golf conditioning program to be tailored to the individual".
This is particularly important given the popularity of golf in the 50 plus age bracket and the fact that many of these golfers may lead otherwise sedentary lifestyles.
When devising an individual golf conditioning program, Synergy Healthcare conducts a thorough initial examination including obtaining a detailed medical history and an orthopaedic physical examination followed by a nine point swing assessment which is designed to highlight areas of concern.
Then a tailored program is developed which not only reduces the likelihood of golf swing injury but also can enhance the effectiveness of the individual's golf swing.
"By undertaking Synergy program not only will golfers suffer less injuries there is also the very real likelihood that they will improve their scoring – to use the cliché it is a win, win situation" concluded Dr McHardy.
The Synergy Healthcare clinic is centrally located in Sylvania, in the Sutherland Shire, and is ideally situated for golfers in Cronulla, Caringbah or Miranda.
Synergy Healthcare is registered with major health insurance funds and HICAPS facilities are available.