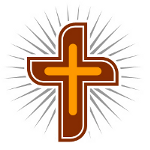 If you are part of a Christian organization, we would be thrilled and honored to host your website at our exclusive special discounted rate
San Francisco, CA (PRWEB) November 26, 2012
ITX Design for well over a decade, have been a leading web hosting and domain registration provider. They announced early Monday morning they will be offering an unprecedented 35% discount on published rates for any and all Christian organizations in the United States and Canada for the entire holiday season until midnight on December 31st, 2012.
ITX Design has already been offering competitive rates and well-reviewed across the country with literally thousands of loyal customers. This commitment to the Christian community was a unanimous decision by the company's board members and will no doubt be well received as 2012 comes to a close.
CEO of ITX Design, Paul Schoolfield explained, "If you are part of a Christian organization, we would be thrilled and honored to host your website at our exclusive special discounted rate (35% discount). We work with many churches, and will be pleased to extend this offer to any and all faiths. To take advantage of our newest offer, register using the promotion code: 'Christ' when placing the order. Once the order has been processed, our technical team will review your site and the discount will be automatically applied to each billing period."
The vast majority of reviews written about ITX Design prove beyond a shadow of a doubt that they have has earned the trust of their customers over the years by providing the very best services with dedicated 'round the clock' customer support.
ITX Design is an internationally recognized web hosting and domain registration provider. They deliver dedicated servers, shared web hosting, and domain registration for small businesses including server hosting, WordPress Hosting, Reseller Hosting and more. ITX Design specializes in expandable hosting that exceeds the hosting requirements of small websites, as well as large scale corporate networks with server clusters.
CEO Paul Schoolfield went on to say, "During the holiday season this year, we want to give back as much as possible to the community. We believe this heavily discounted rate demonstrates just how committed we are to earning the trust and respect of our customers"
To find out more, just visit http://itxdesign.com/, or simply call 1-866-577-1442 to speak to one of the friendly and knowledgeable staff