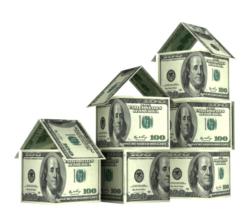 Investors in housing stocks are definitely ahead of the curve, as many housing stocks have increased substantially.
New York, NY (PRWEB) November 26, 2012
In a recent Investment Contrarians article, editor and financial expert Sasha Cekerevac reports that the Department of Commerce just released the number of housing starts for October, which exceeded estimates, coming in at an annual rate of 894,000, up 3.6%. As Cekerevac notes, this is the fastest annual rate since July 2008. (Source: "Housing Starts in U.S. Increase to Four-Year High," Bloomberg, November 20, 2012.) According to Cekerevac, while the market has seen a strong bounce off the bottom, there are still many concerns for the future of both the real estate market sector and housing stocks, specifically.
"Investors in housing stocks are definitely ahead of the curve, as many housing stocks have increased substantially," says Cekerevac. "With gains in excess of 100%, the question on many people's minds is: will the real estate market sector continue its upward trajectory, or are housing stocks teetering on the edge of a massive decline?"
The reason why publicly traded housing stocks are doing so well and driving housing starts is that they are able to take advantage of extremely cheap financing, states Cekerevac.
Cekerevac also reasons that demand is strong in a weak economy because many people who have been involved in a foreclosure or just have bad credit history are finding it's much easier to obtain financing if they buy a new home from the publicly traded housing stocks.
However, because of the large move up in housing stocks this past year, the Investment Contrarians expert believes most of the easy money has been made. In fact, he notes that many of the CEOs for the top housing stocks are cautious regarding their market sector.
Cekerevac notes that recent comments by the CEO of D.R. Horton, Donald Tomnitz, can illuminate a lot. Tomnitz stated in a conference call that he was quite concerned that the lack of jobs might lead to lower home sales next year, reports Cekerevac, noting D.R. Horton is, by volume, the largest homebuilder in America. (Source: "D.R. Horton Falls as CEO Cautions on Job Growth Next Year," Bloomberg, November 12, 2012.)
"While housing stocks have done well, the overall real estate market sector is still susceptible to a downturn," concludes Cekerevac. "Even if we don't get a decline in home prices, for the current housing stocks to remain at their elevated levels, they would need to see the real estate market sector continue its extremely strong trajectory… too many of these housing stocks are priced to perfection."
To see the full article and to get a real contrarian perspective on investing and the economy, visit Investment Contrarians at http://www.investmentcontrarians.com.
Investment Contrarians is a daily financial e-letter dedicated to helping investors make money by going against the "herd mentality."
The editors of Investment Contrarians believe the stock market and the economy have been propped up since 2009 by artificially low interest rates, never-ending government borrowing and an unprecedented expansion of our money supply. The "official" unemployment numbers do not reflect people who have given up looking for work and are thus skewed. They believe the "official" inflation numbers are also not reflective of today's reality of rising prices.
After a 25- to 30-year down cycle in interest rates, the Investment Contrarians editors expect rapid inflation caused by huge government debt and money printing will eventually start us on a new cycle of rising interest rates.
Investment Contrarians provides unbiased research. They are independent analysts who love to research and comment on the economy and investing. The e-newsletter's parent company, Lombardi Publishing Corporation, has been in business since 1986. Combined, their economists and analysts have over 100 years of investment experience.
Find out where Investment Contrarians editors see the risks and opportunities for investors in 2012 at http://www.investmentcontrarians.com.
George Leong, B. Comm., one of the lead editorial contributors at Investment Contrarians, has just released, "A Problem 23 Times Bigger Than Greece," a breakthrough video where George details the risk of an economy set to implode that is 23 times bigger than Greece's economy! To see the video, visit http://www.investmentcontrarians.com/press.