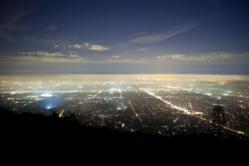 North Hills, CA (PRWEB) November 27, 2012
Putting a home up for sale can sometimes be as strenuous as a full time job, which may drain a lot of time, money and emotion. Fortunately, the end results can be rewarding if everything goes as planned. Knowing what things to expect can help ease the emotional rollercoaster of selling a home.
Not So Personal
One of the very first things that North Hills real estate agents do is add the property to the multiple listing service (MLS) under North Hills homes for sale. Once the property has been added to the MLS, 100's of agents and buyers receive 24 hour access to the listing online. The agent may decide to put a "for sale" sign signifying that the property has been listed. North Hills Real estate agents that have buyers looking to purchase in North Hills can check out the home through the digital lockbox even if the owner is not there. The lockbox will offer convenience for the buyers and agents, but may pose a concern for the seller due to the lack of privacy.
Open Houses
Open houses are a great way to attract attention to a listed property as well as generate some good offers. It is important that the house is always clean, organized, and repaired while the property is on the market. There is no specific schedule for open houses, but local agents and buyers are more receptive to seeing properties on the weekend rather then weekdays. Be prepared to spend your weekends elsewhere as it is recommended that the owner is not at the property when buyers or North Hills Real estate agents come to check the property. Buyers and agents tend to enjoy the house showing more when they have more freedom and privacy.
Heavy Traffic
Many buyers will rush over to see the property in the first 2-3 weeks after listing a home. Sellers should not get discouraged if the traffic slows down after 3 weeks. The average selling time for a listing is 90 days, which may vary between city, county, and state.
Re-strategize
One thing that many sellers find very exhausting is when the property does not receive much attention even after implementing all the initial strategies such as, upgrading, remodeling, cleaning, organizing, installing a lockbox, and "for sale sign". Although this can happen to any property, sellers should be communicating with their listing agent regularly to determine whether the strategy that they are using is effective. If a property has not received and or accepted an offer within thirty days, sellers should decide on a new plan with their listing agent.
About Red Blue Realty
Red Blue Realty is unlike any of the North Hills real estate firms. The company's real estate agents are trained to evaluate factors like the price and aesthetical enhancements of the home and use them to their advantage when selling it. Red Blue Realty strives to meet and exceed the client's needs with each and every transaction.
Website: http://www.redbluerealty.com
Email: Contact (at) redbluerealty (dot) com
Phone Number: 1-(855) 66-RBREALTY or 1-(855) 667-2732