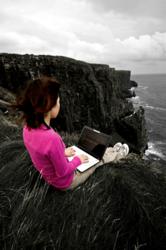 Everyone needs to understand better the risks online and the harm that eating disorders can do to young people
(PRWEB UK) 28 November 2012
Funded by social investor Nominet Trust and supported by beat (beating eating disorders) and Childnet International, Dr Emma Bond's thought provoking report highlights some facts and statistics which show a disturbingly high use of Pro-anorexia websites.
It is common knowledge that eating disorders including anorexia affect thousands of people today – especially young women in particular.
Summary of the findings:

The majority of these sites are developed by people suffering from Eating Disorders themselves and many are set up my under 18s.
It is estimated there are between 400 – 500 Eating Disorder sites, some of them claim 2,600 members, talking about 1,580 topics in different chat rooms across 15,000 posts.
These sites have an international following 24/7 and between October 2006 and Sept 2007 they were visited by 537,964 people.
In 2011, the EUKidsonline survey found that 21% of 6 – 11 year olds had been exposed to one or more sites with harmful user generated content - 12% hate, 10% anorexia, 7% self-harm, 7% drug taking and 5% suicide.
The sites tell people how to stay thin, diet and maintain Eating Disorders. They recommend diets of 400 – 500 calories per day when the recommended calorie intake for women is 2000 and for men 2500 per day.
They suggest visitors to the site have a minimal intake of food, lots of water and diet soda, plenty of cigarettes, coffee and diet pills. Some sites have competitions and dieting challenges.
Swapping ideas of hiding the symptoms of the disease from family, friends and health professionals.
Worrying conditions such as "Perfection" – "starving for perfection" which are encouraged with photos of thin celebrities clearly showing bones, such as Keira Knightley and Victoria Beckham are common.
"Thinspiration" is where images of beautiful, often fairy-like very thin bodies are shown and "reverse-thinsperation" shows pictures of people with obesity.
Chat sites help people find an "anabuddy" – an online friend for support and advice.
It is easy for children to find pro-ana sites just by the click of a mouse.
These are disturbing and worrying findings. Dr Bond makes recommendations in how education at home, in schools and universities and awareness raising in the media will help.
"People, especially parents and teachers need to increase their awareness so that young people can be helped" says Dr Bond, "we need to encourage young people to develop critical media literacy skills and the media should be more responsible in not publishing pictures of very thin models and celebrities because young people wish to emulate them. Eating disorders are not going away, if anything they are becoming more common. We need to alert people to the dangers of harmful content on the internet. Everyone needs to understand better the risks online and the harm that eating disorders can do to young people"
Dan Sutch, Head of Development Research at Nominet Trust said: "This report reinforces the importance of educating people to be safe, confident and competent users of digital technologies. In particular it highlights how challenging, but vital, this task is to ensure we best support the significant number of people with eating disorders."
See the full report at http://www.ucs.ac.uk/virtuallyanorexic