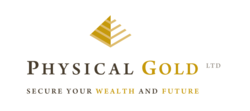 Gold bullion has made much progress in the past decade and looks to continue this trend.
(PRWEB UK) 26 November 2012
Gold prices have quintupled in a decade, outperforming almost every type of investment. A decade ago this week, gold was trading at $317 an ounce, it has now soared to around $1,734 an ounce.
Gold is expected to continue its rise over the medium term and is presenting a real opportunity to investors as interest rates in both the US and Britain remains low for savers, who have seen the value of their money eroded.
Midas from the Financial Mail on Sunday said: "Investment portfolios should include a range of assets so investors are not overexposed to any one type. Gold is useful in this mix and its tax benefits add a lustre. Buy and hold."
Gold is remaining an obvious choice for many investors, which should see the price continue to rise while interest rates remain low.
A spokesperson from Physical Gold said:
"More and more investors are recognising the benefits of gold, especially as a hedge against inflation and poor interest rates. Gold can add a great balance to investment portfolios and its continuing success on the market should draw more investors. Gold bullion has made much progress in the past decade and looks to continue this trend."
Physical Gold Ltd is a leading UK gold dealer, helping investors diversify their portfolios with innovative investment solutions. Renowned for their ground breaking products such as the Sipp gold and Gold Accumulation Account, the firm specialise in providing customers with tailored assistance in sourcing the best gold for their personal requirements. Based in London, the team are BNTA accredited and have an unrivalled knowledge of the gold market as well as an exceptional understanding of the general financial markets.