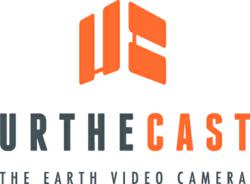 UrtheCast will join 19 of Canada's hottest innovators at CIX's annual event in Toronto
Vancouver, BC (PRWEB) November 26, 2012
UrtheCast is honored to be named one of Canada's '20 Hottest Innovative Companies' by the Canadian Innovation Exchange (CIX). On November 27, UrtheCast – the company that's developing the world's first HD Earth video platform, streamed from space – will join 19 other 'hot' innovators at CIX's annual event in Toronto. At MaRS Discovery District, CIX will host Canadian investors, entrepreneurs, and business leaders in digital media and communication technology, and will lead hot-topic discussions surrounding the emerging trends and pioneers in Canada's tech scene.
"We're extremely proud to be named one of Canada's top innovators," says Scott Larson, UrtheCast President, CEO, and Director. "This CIX event provides a great venue for Canadian tech companies to connect with fellow innovators, build the industry's profile, and engage with the investment community."
A selection of finalists, including UrtheCast, will participate in a live showcase to be spearheaded by some of Canada's top business leaders and entrepreneurs. Panel discussions and case studies presented throughout the day will include topics du jour, such as Cloud Computing, Lean Startups, and Women in Technology. After each showcase, company executives will be available for questions and product demonstrations. What's more, attendees can participate in the CIX's first 'virtual stock exchange' – a collaboration with Toronto's CrowdLinker and BlackOptek that will allow event-goers to buy and sell virtual shares of the Top 20 companies, in real-time.
Selected by CIX's committee of 20 industry leaders, UrtheCast joins popular CIX alumni such as Rypple – now Work.com, which was acquired by salesforce – and last year's fan-favourite, Wattpad; the platform that connects writers with readers on mobile devices.
At present, UrtheCast is working exclusively with Russia's largest space organization, RSC Energia; Canada's MacDonald, Dettweiler and Associates (MDA), and the UK's Rutherford Appleton Laboratory (RAL), to develop its two cameras, its web platform, and a ground station network across the planet. Once the cameras are live, UrtheCast's socially-integrated platform will stream the footage to users on the web and on smartphones.
The two UrtheCast cameras are currently scheduled for launch to the International Space Station (ISS) in 2013.
About UrtheCast (http://www.UrtheCast.com)
Earth Video Camera Inc. (operating as 'UrtheCast') is a company created around a unique vision: to provide the world's first near-live HD video feed of Earth, from space. Working with renowned aerospace partners from across the globe, UrtheCast is building, launching, installing, and operating two cameras on the Russian segment of the International Space Station. Video data collected by the cameras will be downlinked to ground stations across the planet and displayed in near-realtime on the UrtheCast web platform, or distributed directly to exclusive partners and customers. UrtheCast will provide this interactive platform and Earth imagery for Internet users, app developers, educators, media outlets, government bodies, humanitarian relief organizations, and environmental monitoring services.
About CIX
Taking place Nov. 27, 2012, at MaRS Discovery District in Toronto, the Canadian Innovation Exchange (CIX) is the foremost destination for leaders in the innovation economy to learn from one another, explore new relationships and accelerate the development of the ground-breaking technologies, products and services propelling the Canadian economy into the future. The annual, one day forum attracts people behind innovative new technologies – entrepreneurs, investors, corporations, service providers, government, and media – for a program of visionary keynotes and panel discussions, facilitated networking opportunities, and the CIX Top 20 a showcase of Canada's hottest innovative companies working in Digital Media and Information and Communication Technology.