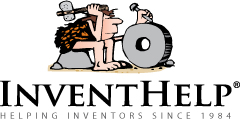 Pittsburgh, PA (PRWEB) November 30, 2012
InventHelp®, America's largest invention submission company, announces that one of its clients, an inventor from Florida, has designed a modified spade to make digging small areas easier and less strenuous. This invention is patented and a prototype is available.
The "Root Cutting Spade" would also help to gather and cut stray roots. The idea would eliminate the need to bend over and cut roots manually, which could cause back strain. Helping to save time and effort, the Root Cutting Spade is ergonomic and easy to use. The invention would be ideal for use by landscapers, farmers, contractors and do-it-yourselfers.
The invention would feature a steel spade head attached to the bottom end of a wooden handle. The center of each side would include a triangular cutting edge that is oriented upward at a 30-degree angle. As the user pushes the spade into the earth, these edges would gather and slice through stray roots. According to the inventor, a smaller version would also be available for flowers.
"Digging small areas manually can be a time-consuming and back-breaking hassle," said the inventor. "Stray roots tend to impede the spade, and they need to be cut and removed manually before proceeding."
InventHelp® is attempting to submit the invention to companies for review. If substantial interest is expressed, the company will attempt to negotiate for a sale or royalties for the inventor. For more information, telephone Dept. 10-ORD-1501 at (800) 851-6030.
Manufacturers interested in reviewing additional inventions and new product ideas can contact InventHelp's marketing partner Intromark by filling out an online request to review new product ideas here.