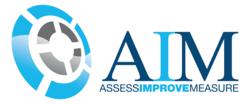 The end result is that Arrowsmith are now able to fully realise the potential of the new MRP II system which is supporting their shop floor activities.
(PRWEB UK) 27 November 2012
Arrowsmith Engineering Ltd, a major supplier to the aerospace industry, recently purchased and implemented an MRPII system to assist with the rapid growth of the business.
The system will maintain control over the large increase in the number of production batches being worked on at any one time.
Having received initial basic training provided by the vendor, many employees were still struggling to understand, and take advantage of, the myriad sophisticated facilities within the new system. These included purchasing, quotations, handling works orders and stock control.
AIIM provided application support and hands-on training in MRP principles for employees who were using the system. Additionally an in-house ready reference 'Help Desk' was created on the company server which provides clearly illustrated Standard Operating Procedures (SOP's) for many of the day-to-day tasks that are performed on the system. Also SOP's were written to cover errors within the system and how to recover from them.
AIM also supported the funding submission through MAS.
Glyn Jenks, Director of Assess Improve Measure Ltd. said "The end result is that Arrowsmith are now able to fully realise the potential of the new MRP II system which is supporting their shop floor activities."