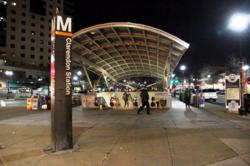 We are very excited to have Troy join the team and are looking forward to growing in the Link Locale ecosystem in Clarendon.

Ryan Croft
Electric Lime Media
ARLINGTON, VA (PRWEB) November 29, 2012
Electric Lime Media, a Virginia-based online marketing firm, has announced its recent acquisition of Haywire Technology, LLC, a mobile technology consulting firm based out of Richmond, Virginia.
Haywire co-founder and President Troy Moss will join Electric Lime Media in Arlington, Virginia. As part of the move, the company will begin 2013 in Link Locale, a new co-working office space in the Clarendon neighborhood of Arlington.
"The addition of the Haywire team will add depth to the existing suite of marketing services we offer," said Electric Lime Media founder, Ryan Croft. "We are very excited to have Troy join the team and are looking forward to growing in the Link Locale ecosystem in Clarendon."
Under the terms of the acquisition, Haywire's Co-founder and President, Troy Moss, will relocate to Arlington, Virginia. At Electric Lime Media, Moss will assume the new role at Electric Lime Media as Vice President of Technology and Innovation.
Financial terms of the deal were not disclosed.
ABOUT ELECTRIC LIME MEDIA
Electric Lime Media is a global media consulting firm specializing in social media, communications, marketing, design, branding, strategy, content, and media production. With offices in Arlington, Virginia and Belgrade, Serbia, ELM can handle the social media needs for any size of organization across the globe. Our core services include: social media management, media communications, marketing strategy, public relations management, brand development, graphic design, website design and development, online content management, search engine optimization and mobile website optimization. Electric Lime Media was founded in 2010 by Ryan Croft.
ABOUT HAYWIRE TECHNOLOGY
Haywire Technology began as a software development firm specializing in custom CRM and data management tools for small-to-medium-sized businesses. Initially focusing on creating software for use on desktop computers, the firm began to transition its service offerings toward smartphones and tablets in 2010. Prior to the acquisition, Haywire's main focus was on creating custom apps, mobile websites, and web-apps for its primarily Richmond, Va-based clients.
ABOUT LINK LOCALE
Link Locale is the place for a variety of enterprises - entrepreneurs, freelancers, sole proprietors, start-ups, non-profits and other groups. We welcome members from a broad range of industries, from IT, marketing and legal to media, design and more. But no matter their trades or individual goals, all of our members are united by a common passion for building great ideas into successful endeavors that make a positive difference in our community and beyond. Located in the Clarendon neighborhood of Arlington, Virginia.