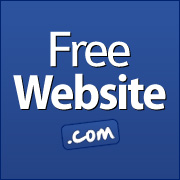 New York-NY (PRWEB) November 27, 2012
The free website experts over at FreeWebsite.com released an article today that helps personal trainers to compete in an industry that is based on image. The company offers its free personal trainer website templates to help your business stand out from the rest.
"The truth is that if your business is not on the Internet, it may as well not even exist," said a FreeWebsite.com representative. "Word of mouth is powerful advertising, but you can back that up with a website featuring our free personal trainer website templates and really impress prospective clients."
The article outlines the many ways that the company's free personal trainer website templates help clients to establish a powerful Internet presence based on their own personalities. The free websites also come with plenty of SEO-enriched content that will get each website to show up on search engines such as Bing, Yahoo and Google.
In the personal trainer world, it is important to have a strong and positive image. By utilizing the free personal trainer website templates from FreeWebsite.com, personal trainers can expand their business without paying a single dime.
About FreeWebsite.com: FreeWebsite.com breaks down barriers to website ownership by providing attractive, easy to maintain websites, complete with content, at a low price. To learn more, visit FreeWebsite.com.