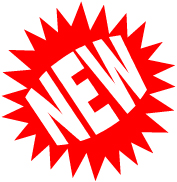 Seymour, CT (PRWEB) November 28, 2012
Basement Systems recently celebrated the grand opening of their new "Dream Garage" at the Corporate Headquarters Campus in Seymour, CT.
The latest addition to the corporate headquarters officially opened, and it was showcased to the public. There was something for everyone! Refreshments at this great event included a light catered lunch and delicious dessert was served for those with a sweet tooth.
What is the Dream Garage?
The Dream Garage is a new building located at 60 Silvermine Road, in Seymour on the property of the corporate headquarters. The layout of the new building is comprised of 3 main components. The first is the home to Dr. Energy Saver foam insulation, the second houses the Foundation Supportworks materials and the third accommodates the insulated, waterproofing materials for the EverLast Finished Wall Restoration System.
The event featured displays for each of the product-lines; vehicles that displayed the home improvement products and our quality experts were available to answer questions. Tours of the building sparked great interest and conversation. The heated floors in the building were a big hit!
The Dream Garage was created to house the materials for each of the product lines, after it was identified that there was a severe need for additional space on the Basement Systems property.
Basement Systems, Inc. is a 25 year-old company started by a local self-made entrepreneur, company founder and president, Larry Janesky. The company was just voted as one of the "Top Workplaces 2012."
The growing company has a presence in 6 countries with five divisions of the Team Basement Systems International Dealer Network with approximately 345 dealers and franchises worldwide.
For more information, please contact Dan Fitzgerald at Connecticut Basement Systems, at 1-800-640-1500, x9320 or danf(at)basementsystems(dot)com