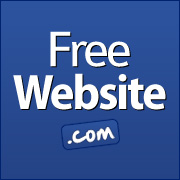 New York, NY (PRWEB) November 28, 2012
The marketing experts at FreeWebsite.com released an article today that explains why the company is so emphatic about creating a website for free for any person or company that needs one. The company also went into details about its free Internet marketing program as well.
"There is no point in creating a website for free if it is just going to look like every other website on the Internet," said a FreeWebsite.com representative. "We crave creativity, and that is why our website designers work with each person on an individual basis to get the exact look and functionality that each website owner is looking for."
The article explains the process that the FreeWebsite.com web engineers use when creating a website for free. The emphasis is on design creativity and developing unique websites based on the needs and ideas of each individual client.
FreeWebsite.com is not only interested in creating a website for free, but it also helps clients promote their websites through SEO content and social networking platforms.
About FreeWebsite.com: FreeWebsite.com breaks down barriers to website ownership by providing attractive, easy to maintain websites, complete with content, at a low price. To learn more, visit FreeWebsite.com.