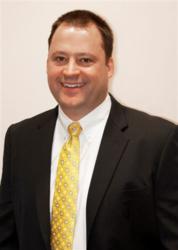 Jacksonville, FL (PRWEB) November 26, 2012
Suddath Relocation Systems, a leading provider of relocation and transportation services and an agent of United Van Lines, LLC, is pleased to announce the appointment of Mark Scullion as president and general manager of its branch facility in Jacksonville, Florida.
Scullion is a 20-year veteran of the moving and storage industry with high achievement in the areas of operational excellence, customer service management, profitability, visionary leadership and personal sales performance. He joined Suddath in March 2011 as managing director of Suddath Workplace Solutions, and he will continue to lead the day-to-day management of this product line, which offers full-service workplace solutions inclusive of space planning, furnishing, and employee and technology relocation.
In his new role as president and general manager, Scullion will have total branch and market responsibilities. These include new business development, maintaining operational standards, sustaining legal-regulatory and corporate compliance, and instilling the Suddath values of trust, innovation, commitment, integrity and teamwork among his employees. He will also be responsible for servicing all divisions of Suddath and for upholding the high standards set forth as an agent of United Van Lines, LLC.
Over the past 20 years, Scullion has grown through serving two large companies in the moving and storage industry and has held many core positions including mover, driver, sales, field operations, project manager, supervisor, controller, account manager, assistant general manager and general manager.
"We are very pleased to have Mark assume the leadership role for our Jacksonville branch. His demonstrable record in sales achievement, operational quality and general management fit well with our local growth plans and overall strategic vision," said Barry Vaughn, president and CEO of The Suddath Companies. The branch is located at 8743 Western Way, Jacksonville, Florida, and Scullion can be reached by phone at (904) 256-5540 or toll free at (800) 333-8100.
About The Suddath Companies
Established in 1919 and headquartered in Jacksonville, Fla., The Suddath Companies is a diversified group of domestic and international service companies. Its affiliates specialize in worldwide household goods relocation, global mobility, commercial moving and workplace solutions, warehousing and logistics management, trade shows and exhibit displays, and special services. The Suddath Companies has more than 1,700 employees nationwide, operates in 19 locations throughout the United States and has strategic alliances serving more than 150 countries. Suddath is also the largest agent of UniGroup, Inc. (United Van Lines, LLC and Mayflower Transit, LLC). For more information, please visit http://www.suddath.com.
Atlanta | Charlotte | Chicago | Dallas/Ft. Worth | Ft. Lauderdale |Houston | Jacksonville | Los Angeles | Melbourne | Miami | Milwaukee | Minneapolis/St. Paul | New York/New Jersey | Orlando | San Francisco/San Jose | Seattle | Tampa/St. Petersburg | The Villages | Washington DC/Baltimore