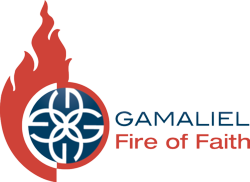 Gamaliel has already inspired so many people to take action and Salsa is committed to helping them build on those successes to further their cause.
Chicago, IL (PRWEB) November 27, 2012
Multi-racial, grassroots-organizing network, Gamaliel, today announced it has voted for strengthening the middle class and putting people back to work, not for job-killing budget cuts. On December 5 and 6, Gamaliel will send 120 of its top leaders from 12 states to Washington, D.C. to take a stand on the fiscal showdown. The delegation hopes to meet with members of President Obama's administration as well as legislators from their respective areas.
This movement is part of the networks' three-year Fire of Faith campaign that will rekindle congregations, the economy and democracy and put pressure on any elected official that puts working families or the economic recovery in jeopardy. The Fire of Faith campaign was launched in September to help faith leaders and communities put a solid job creation agenda on the public agenda, and in front of voters and elected officials in advance of the November 6 election. In an effort to spread the word, Gamaliel hosted 30 public meetings in 17 states including Pennsylvania, Ohio, Missouri and Michigan.
The core of any successful organizing is a well-thought-out communications outreach strategy. Gamaliel utilized Salsa Lab's (Salsa) fully integrated online platform for non-profit fundraising, communications, advocacy and organizing to maximize its community outreach efforts. With the electronic communication features Salsa provides, Gamaliel has the tools they need to reach out to targeted communities, assemble and educate everyday people looking to improve their lives. The social justice organization hopes to ensure that people from low-income families and people of color will fill one-third of the jobs created.
"Gamaliel has put almost 640,000 people into well-paid, sustainable jobs by creating new approaches to workforce diversity, like the 'Missouri model'. We have also worked hard to keep teachers in the classroom and to stop cuts to public transit," explained Ana Garcia-Ashley, executive director, Gamaliel. "The model we used to work on Interstate Highway I-64 resulted in the best workforce diversity ever on a federal highway project, and has been repeatedly praised by Transportation Secretary Ray LaHood."
Over the last five years, Gamaliel's network of 60 affiliates has delivered hundreds of thousands of jobs through ballot initiatives, legislation for increased funding of state and city transit, workforce training programs, increased education funding and state budget reforms.
These efforts have been highlighted in a new report, Community Organizing As Job Creator: An Investment That Works For All, which details how community organizing efforts have directly led to saving jobs, creating jobs, and other services for workers.

In St. Louis, Missouri, Metropolitan Congregations United (MCU) and United Congregations of Metro East worked with lawmakers to apply $524 million from a new transportation bill to the I-64/US-40 Highway project, ensuring inclusion of pre-apprenticeship and job training programs for low-income, people of color and women workers. MCU also organized thousands across St. Louis to promote the passage of "Prop A" — a .5 percent sales tax for St. Louis County and .25 percent for St. Louis City with more than 62 percent support. It led to over $83 million in public transportation funding, restoring and adding service for thousands of workers, and creating jobs and economic development along the way.
In Honolulu, Hawaii, Faith Action for Community Equity mobilized the community to secure significant electoral victories that will lead to the development of a public rail transit system and affordable housing with transit access.
In Weston, Wisconsin, the NAOMI organization (part of WISDOM in Wisconsin) brought together bus riders, faith leaders and the local Amalgamated Transit Union, to ensure bus service wasn't cut for thousands, thus retaining a vital lifeline for lower-income, physically challenged and older workers.
In Buffalo, New York, VOICE Buffalo helped secure a $1.7 million stimulus funding grant to save parent jobs when Niagara County threatened to cut daycare funding for 1,600 children, impacting the ability of 500 families to work outside the home..
These are examples of victories that have mobilized a huge investment in job creation and repairing American infrastructure and human services, as well as education reform and expanded access to healthcare. These victories have also provided apprenticeships and hands-on training for low-income people and people of color across the nation.
"We know that when information is organized and easily accessible a campaign can be incredibly effective," said Christine Schaefer, vice president of community and marketing, Salsa. "Gamaliel has already inspired so many people to take action and Salsa is committed to helping them build on those successes to further their cause."
"Politically, there are a lot of challenges, but that creates opportunities for us to say we cannot continue to do things the same way and expect a different result," said Garcia-Ashley. "We are talking about a very practical way of getting our people to engage in holding whomever gets elected accountable."
As a social justice organization, Garcia-Ashley said Gamaliel's main goal is to have a democratic process that is good for all people. She believes the Fire of Faith campaign crystallizes why this effort is so important, and defines the organization for the future, as a bold innovator in ways to revitalize and renew those parts of America so often left in the byway.
To download a copy of the study, visit http://www.gamaliel.org
About Gamaliel
Gamaliel is a grassroots network of non-partisan, faith-based organizations in 17 U.S. states, South Africa and the United Kingdom, that organizes to empower ordinary people to effectively participate in the political, environmental, social and economic decisions affecting their lives. Gamaliel's diverse members apply their faith and values to the pursuit of equal opportunity for all, shared abundance, and stronger, more prosperous communities. For more information, http://www.gamaliel.org
About Salsa Labs
Salsa Labs (Salsa) helps non-profits and political campaigns to build, organize and engage a base of support, more efficiently and effectively. Salsa currently supports more than 2,000 organizations' relationships with more than 75 million donors, members, activists and fans all around the world. We can do more things together than we can apart. For information, visit Salsa online at http://www.SalsaLabs.com.
###