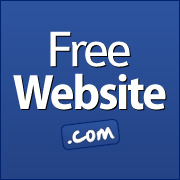 New York, NY (PRWEB) November 30, 2012
Today, FreeWebsite.com released an article acknowledging the McAfee murder mystery as a reason for individuals to maintain a positive online image. John McAfee, founder of the world-renowned anti-virus software company, is considered a person of interest in the murder of U.S. citizen Gregory Faull. Faull was McAfee's neighbor on the Belizean island of Ambergris Caye. He was found dead in his home this past weekend with a bullet wound in the back of his head. McAfee believes he is being framed by the government for Faull's murder, and is currently running from authorities. Details of his experiences as a fugitive in hiding can be found on his personal blog, The Hinterland.
FreeWebsite.com recognizes the importance of personal websites because they help individuals control the way they are represented online. Personal websites make it easy for people to manage their online reputation and puts them in charge of how their information is displayed. Personal websites do not have to be intricate in order to be impressive. Basic personal information, a list of hobbies and interests, personal blog, appropriate pictures and a resume are sufficient. Putting a personal URL on business cards and resumes is not only notable, but it directs traffic to one organized, professional location.
A spokesperson for FreeWebsite.com stated, "The Internet makes it easy for information to be shared, retained, and interpreted by anyone, anywhere. Unfortunately, sometimes the wrong information gets out, and personal reputations are at stake. Personal websites help guide traffic to a customized, professional looking webpage that displays only the information that you want to be seen. Plus, it is a great move to impress potential employers or customers."
FreeWebsite.com combines tailored expert web design with pertinent content to make both personal and business websites successful. The company helps its users increase traffic through search engine optimization and social media integration strategies. Freewebsite.com provides outstanding customer service and offers a wide variety of service plans that can fit any budget.
To read the article, visit: http://www.freewebsite.com/mcafee-case-illustrates-importance-of-personal-websites/
About FreeWebsite.com: FreeWebsite.com breaks down barriers to website ownership by providing attractive, easy to maintain websites, complete with content, at a low price. To learn more, visit http://www.freewebsite.com.