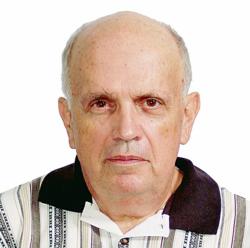 "Crawl space mold can grow upward into the inside of the floors and walls above. In addition airborne mold spores from the crawl space can travel in air currents to enter a home's HVAC system and open windows and doors."---Phillip Fry, Mold Remediator
MESA, Ariz. (PRWEB) November 27, 2012
Enviro Dangers introduces the new CrawlSpaceXOut™ mold removal protocol nationwide USA December 1, 2012, to x-out toxic mold growth inside the crawl space of hillside and other crawl space residences, mobile homes, manufactured homes, commercial buildings, and public buildings.
The CrawlSpaceXOut™ protocol is especially helpful for crawl spaces into which water flows, such as from rainfall and ground water above hillside homes in California's Malibu, Marin County, and the Santa Ana Mountains; Oregon's Cascade Range; Washington State's Olympic Mountains and Wenatchee Mountains; and the east coast's Adirondack Mountains, Allegheny Mountains, Appalachian Mountains, and White Mountains.
Other sources of water intrusion into crawl spaces are water wicking upward from the dirt floors of the crawl spaces, roof drain and ground water runoff because the lot slopes downward toward and into the crawl space, and plumbing leaks in water supply and sewage drain pipes located inside the crawl space.
A crawl space is an area beneath a house or other building that usually has a dirt floor and a low ceiling height. To get into that area, you need to crawl into the space. In contrast, basements have traditional room-style ceiling heights and have concrete or masonry floors and walls. Hillside homes in California and elsewhere often have a crawl space on the side of one or more levels.
Depending on the causes and extent of the crawl space mold infestation, the CrawlSpaceXOut™ protocol utilizes several or all of these crawl space mold killers, removers, and preventatives: (1) high output ozone generator; (2) mold fogging machine and sprayers to fog or spray mold killing and mold preventing products such as boric acid powder and Tim-Bor; (3) dehumidifier; (4) humidistat-controlled exhaust fan and improved ventilation; (5) dehumidifier; (6) physical removal of mold growth on crawl space timbers and other wood surfaces; (7) encapsulation of the crawl space floor, walls, and ceiling; and (8) other appropriate mold removal strategies.
Arrange crawl space mold inspection and remediation for your home, commercial building, or public building by contacting mold experts Phillip Fry and Divine Fry, who are both Certified Environmental Hygienists, Certified Ozone Professionals, Certified Mold Inspectors, and Certified Mold Remediators. Email: phil(at)moldinspector(dot)com or phone 1-480-310-7970.
(30)