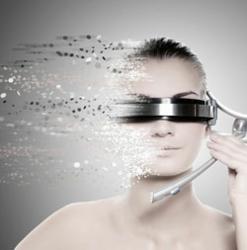 A good website without SEO is like using sign language in the dark.
Toronto, Ontario (PRWEB) November 27, 2012
IFM Web Services, a best website design company near Markham Ontario, recommends the following tips to consider before launching a new business website.
1) Website Design- the first 3-5 seconds
The company website design is the first thing people see when they land on a company site page. When designed professionally, it will make a good first impression and keep the users attention for the first 3-5 seconds.
2) Page Layout – the next 5-10 seconds
The layout, or the web page structure, is an important design feature which can keep visitors "engaged" for the next 5 seconds. Make sure the company logo is noticeable, yet not overpowering. Also ensure web page content is an easy read and contain a natural balance of imagery and text.
3) Imagery
Many designers tend to over-power web pages with flash, moving images and things that bob, weave and go "pop". Studies have shown that when there is too much going on, on any web page, users tend to miss the message that a web page should be conveying and a good percentage of users just leave the site.
4) Navigation
A website's navigation is another very important element to any web design. Proper navigation allows users to traverse a website with minimal thought as to how to get to the information they came for in the first place.
5) Content
Content, when communicated properly, is what sells. The words that are installed on any web page must inform, educate and offer a solution to help overcome problems and issues people experience in life. Consider using a good Content Management System to update the website on a regular basis. Search Engines like crawling pages that change often.
6) SEO Copywriting
SEO Copywriting is an art that ensures that the best words are used in the right context for the maximum impact – and – helps a web page get found on major search engines like Google. Key placement of those words are vitally important.
7) On-Page Optimization
Insure that the main keyword for a given page is in the web page title code between the "title" tags. Keep the total number of characters to between 60-70 characters, clear and concise to the page subject matter. The main keyword should be used early in the content and be included in the "description" tags.
8) Off-Page SEO
We recommend many options for good off-page search engine optimization services, all designed tocreate trust and authority for any web page. Social Media Optimization along with building an authoritative link profile of quality backlinks will certainly help with search engine ranking. Press releases and good niche forums related to a websites industry can also help build trust and authority.
9) Outbound Links
Many years ago the cool thing was to have a "Links" page. Later came the notion to not link-out to other sites as that would cause a "leaking" of authority from one's web pages. Now days, we recommend linking to informational sites that can offer your visitors value added information that compliments the website owners industry. It's natural and not the authority "leak" it once was thought to be.
10) Final Thoughts
Re read points 1-9! IFM advocates making websites for humans first, not for search engines. So, before launching the company website, review these points above so the website can be easily found on the search engines and will inform, educate and offer solutions to visitors when they arrive.
IFM Web Services offers Social Media Optimizing, Search Engine Optimization and Web Design services and is located in the Toronto area (GTA). IFM has helped business achieve an effective online presence. IFM has helped clients as far away as Bermuda and Mexico. For more on SEO Web Design for businesses, visit IFM at http://www.ifm.ca