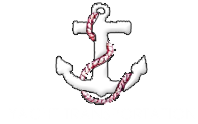 Dania Beach, Florida (PRWEB) November 27, 2012
Yacht Transportation, a marine transportation company specialized in boat shipping and yacht shipping announced today that it will open up its trade routes and voyages to various ports in Europe. Some of these ports include Southampton, Rotterdam, Amsterdam, Bremerhaven, and Hamburg. This service addition comes as a direct result of client interest in these areas of the world.
Although Yacht Transportation is one of the newer yacht transport companies in the industry, they have already proven that they are just as capable as the existing competition. In just a short period of time, they have already opened up their trade routes to include most of the most popular cruising destination ports such as the Caribbean, the Mediterranean, and now in Europe. As time goes on, they are expected to continue to open up more routes and eventually have the capability to provide boat transport and yacht transport services worldwide.
Yacht Transportation is an up and coming marine transportation company that provides deluxe boat shipping and yacht shipping services as well as a vast array of logistics services. Some other services the company provides in addition to the marine transport of your boat or yacht are storage and warehousing and inland trailer transportation, just to name a few.
When the company first opened, it promised to offer the lowest prices in boat transport and yacht transport services guaranteed. James Marshall, a retired nautical engineer and Yacht Transportation's founder and CEO, gives his clients a price promise. If a client can find a company that will provide a lower price for their yacht transport than Yacht Transportation, Marshall vowed to beat it (if the client provides the documentation to prove it). No other yacht shipping company provides its clients with this type of price guarantee. Marshall hopes to provide this exclusive offer to his clients as long as he's in business. So far, the standards that Marshall has set in place are really resonating with Yacht Transportation's' clients, especially the price guarantee. These uncertain economical times has even the most privileged of people looking for ways to save money.
Another attractive detail that comes along with your yacht or boat shipping service purchase at Yacht Transportation is their new and improved insurance packages that they just introduced. And let's face it, who wouldn't want better insurance for the transport of their precious boat or yacht at no additional cost? Exactly, everyone would want better coverage.
It seems Yacht Transportation is pretty good so far at predicting what will appeal to its prospective clients: saving them money and giving them more security. In the yacht shipping industry, these are key factors that go through the clients head when they are deciding which company to book with.
For more information on Yacht Transportation and the boat shipping and yacht transport services they provide, please give them a call toll free at 866-237-4862 or visit them on the web at http://www.yacht-transportation.com.