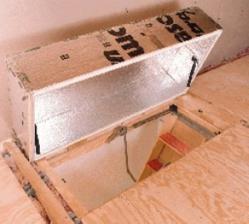 Greensboro, NC (PRWEB) November 28, 2012
Winter is on the way. Heating season has already started in most of the country. Homes that are not adequately winterized let heated air leak outside. They must burn extra fuel to keep the home at a comfortable temperature. Not only does it waste money, it has numerous and avoidable negative consequences for the environment.
All home furnaces should be professionally inspected every year by a company that offers an annual service contract. A faulty furnace not only wastes whatever fuel it uses, but it can be a fire hazard or carbon monoxide hazard. Having a service contract saves lots of money on any repairs needed between inspections.
Fireplaces and wood stoves also require regular inspection and maintenance. Built up creosote and soot in the chimney fire hazards. A good cap and screen at the top of the chimney keep birds and rodents out of the house. Make sure the damper works properly, and keep it closed except when a fire is burning. Also, the fireplace or wood stove ought to have glass doors, which stay closed along with the damper.
Find and plug leaks elsewhere in the house. They're most likely to be around windows, doors, the electrical outlets and switches along outside walls, and wherever pipes or electrical wires enter the house. On a windy day, hold a lit candle (be careful!) or incense stick near those areas to see if there's a draft.
Use weather stripping, caulk, outlet gaskets as appropriate to plug the leaks. If the underside of a door lets in air, install a door sweep.
Replace screens with storm windows. If the home has no storm windows--especially if it has single-pane windows--get window insulation kits. Environmentally, these kits are inferior to good windows, because they entail putting up a plastic film that must be discarded in the spring. But at least they save fuel.
Seal any cracks in the foundation and/or crawl space entrances. If ceiling joists are visible, the attic needs more insulation. Other places to check insulation include the attic entrance, the hot water heater, hot water pipes, and any pipes or duct work that passes through unheated areas, such as a crawl space.
ABOUT
Eco-Friendly Home Products is an Internet shopping mall, providing access to the products of more than half a dozen leading online "green" retailers. Most of its winterizing products come from Neutral Existence. Eco-Friendly Home Products is a service of All-Purpose Guru LLC, a family of blogs and other Internet content.