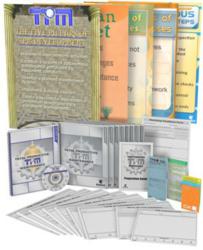 "After our staff's training with the TPM Solution Package, our downtime has decreased and our productivity has increased. Our on time shipments have spiked resulting in an increase in customer demand and revenue."
Lake Oswego, OR (PRWEB) November 28, 2012
Business success depends on customer demand and a business that relies on equipment and machinery to produce the product customers require must be in working condition at all times. Leanmanufacturingsupplies.com is now offering the Total Productive Maintenance Solution Package that will turn a maintenance function from a simple react and repair function to a reliable system that prevents breakdowns. Anytime there is a breakdown with equipment or machinery there is production downtime that can cause lost revenue, less profit, shipment delays and upset customers that may turn to a competitor and never come back.
TPM (total productive maintenance) is a system that breaks up the complexity of equipment and therefore will allow operators and maintenance staff to work together to correct, select, and maintain equipment so that breakdowns seldom occur during production. TPM main focus is to eliminate down-time and unexpected losses and restore productivity back to world-class standards. The TPM Solution Package will train employees around a 4 day hands-on workshop. At the end of the workshop training, employees will come away with goals of no unplanned downtime, zero defects, zero speed losses, no safety issues or accidents and extending the machine's effective lifetime with little cost. A training coordinator commented, "After our staff's training with the TPM Solution Package, our downtime has decreased and our productivity has increased. Our on time shipments have spiked resulting in an increase in customer demand and revenue."
The TPM Solution Package will teach staff how to develop a customized TPM system that produces a high Overall Equipment Effectiveness (OEE). OEE measures the time the equipment or machine is needed to meet daily customer demand. OEE is an effective analytical tool for benchmarking actual customer demand time, not the maximum scheduled production time. Customers have reported after implementing TPM, they have achieved overall equipment effectiveness (OEE) in the mid to upper 90% without major capital expenditures.
For more information about TPM Solution Package, please visit http://www.leanmanufacturingsupplies.com/categories/Lean-Manufacturing-Tools/ or call toll-free (866)777-1360 to speak with a professional representative.