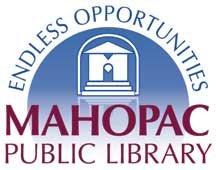 There is no way we could have supported even half the number of people that came through our doors during that time period. Annese's understanding of contemporary technology and long-term vision...gave us the capabilities we didn't even know we needed.
Clifton Park, N.Y. (PRWEB) November 27, 2012
When Superstorm Sandy, the largest Atlantic hurricane on record, blew through Putnam County in late October, 2012, thousands of people found themselves without power.
With so many schools, offices, and homes left without electricity, people turned out in droves to Mahopac Public Library where they could work remotely, entertain their children with movies and video games, pay their bills, and let family members know they were okay.
The facility's 31 physical machines were occupied at all times, and tables and hallways were inundated with patrons charging phones and laptops, and latching to the Library's public internet.
"Just as moths are drawn to flames, people with laptops are drawn to outlets," quips Don Icken, the Library's on-site technician, an Annese subcontractor. He explains that the first day after the storm rolled through, the Library served a record 1200 patrons. IP addresses were bumped up from 150 to 1,000 in a matter of three short hours.
"The Library is normally open Sunday through Saturday for a total of 65 hours per week. Average attendance is 6,108 visits per week," notes Pat Kaufman, Library Director. "From October 28th through November 3rd the Library was open a fraction of those hours, 32.5 to be exact, and attendance rose to 6,827 visits."
"Before, we had a lot of (connectivity) issues and people complained bitterly about their inability to connect in a timely fashion; those complaints have since disappeared," affirms Pat.
"So many people came to the Library to stay warm, to access the internet, charge their laptops, tablets, and cell phones (and in at least one case, to charge an oxygen machine), to study, work, borrow books, read newspapers and magazines, entertain their children while the schools were closed, and meet up with their friends and loved ones," observes Alice Walsh, a Trustee of the Library who penned a heartfelt note of gratitude which was later published in the editorials of the Mahopac News.
She continues, "Thanks to the Library's IT company, Annese & Associates, who were on-site to expand the capacity of the wireless computer access to meet the increased demand."
Mahopac Library is an ARMS customer as well and utilizes the Annese Remote Managed Help Desk for outsourced IT support as needed.
Company Profile:
For more than 50 years, the Mahopac Library has been dedicated to quality library service to the Putnam County community.
Annese Profile
As a Woman Owned Business Enterprise with over 40 years of experience, our business is the art, science, and passion of connecting devices to networks, people to people, and ideas to action.