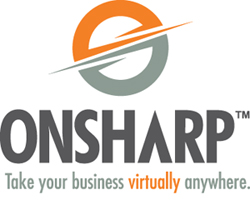 Visit ReadyDakota.org to register daily starting November 26.
(PRWEB) November 27, 2012
Winter is around the corner, and the American Red Cross understands that travel emergencies can happen at any time. To promote the importance of being prepared for emergencies when driving, the Minn-Kota Region of the American Red Cross is holding a Personal Survival Kit Give-Away, November 26-December 14.
Onsharp and the Minn-Kota Region of the American Red Cross have teamed up to give North Dakota and Northern Minnesota residents an easy way to register for the contest. The custom-built website, ReadyDakota.org, was created and is currently being hosted by Onsharp.
Community members can register at ReadyDakota.org once a day by filling out a short, online form.
With the help of partners like Onsharp, State Farm, KFYR-TV in Bismarck, KMOT-TV in Minot and KVLY-TV in Fargo, the Red Cross is able to give-away 90 personal survival kits that include necessary items for an emergency situations such as a radio, water pouch, flashlight, body warmers, blanket, and more. Two winners will be selected each weekday over the duration of the contest.
The American Red Cross encourages everyone to carry a personal survival kit in their cars year-round, especially during the cold, winter months. Please consider adding to your survival kit and download the brochure "Safety and Survival Tips from the American Red Cross," presented by State Farm to get started.
Those interested in signing up for the contest, please visit ReadyDakota.org to register daily starting November 26. The Personal Survival Kits are also available for purchase at Mac's Hardware locations throughout North Dakota.
Onsharp is an interactive agency that architects, builds, and supports web-based solutions. We're passionate about technology, but not just because we think it's cool. We are experts at helping businesses understand how new technologies and trends can help them meet customer demand while improving productivity. Onsharp strives to create success in the lives of all people, businesses, and communities they serve. For more information about Onsharp, please visit http://www.onsharp.com or call toll-free at 1.866.ONSHARP.