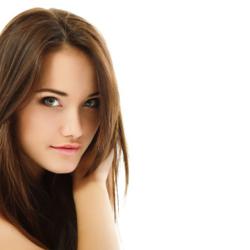 Modelling today means pushing yourself forward
London UK, 29th November 2012 (PRWEB UK) 29 November 2012
'Modelling today means pushing yourself forward,' say the experts at UKMA and they are certainly in the know about all things model related.
With a site attracting more visitors than ever before this month, which is something to boast about in itself, the website in the midst of modelling mayhem add lots more pages this week. They report on all things model related, information, facts, modelling news and gossip. New pages are added on a daily basis offering aspiring and existing models helpful advice and information, relevant to their chosen profession.
'With the current economic climate, London modelling agencies aren't taking on many 'new faces,' explains Helen stark, fashion editor for UK Model Agencies. 'It's really quite tough for a model starting out if they aren't signed with a modelling agency and our team here believe passionately that it is all about pushing the boundaries and helping models promote themselves instead.'
The company at the very heart of modelling urge all models to try and sell themselves and have new pages just launched this week, dedicated to helping a model break into the industry.
'We think the best way to do this is to have a professionally produced modelling portfolio and also a portfolio website,' says Helen. 'A model needs to think of themselves as self employed as soon as they start out on their modelling career - because that's what they basically are. As with all businesses, when a self-employed person start out on the new career, one of the first things to do is acquire a professional website; it's an essential and effective way to promote your product to a large number of potential clients in a very short space of time. 'She goes onto explain, 'In this case, the product is you, the model, and your portfolio is your business tool.'
UKMA urges any aspiring model to think seriously about the start-up costs involved in modelling before taking it on as a full time career. Like any other business, a model needs to buy the relevant equipment and a modelling portfolio website is all part of the process.
'By showing the relevant people your site', says Stevie Lake, marketing manager, 'you are exposing your product to a wide spectrum of people who may decide that they want to work with you in future.'
The portfolio websites are professionally designed, each containing a homepage, a portfolio page and a contact page. Each site also has a domain name included in the package, which sometimes is an added hidden extra with some companies they say, but not with UKMA and La Mode.
'We're honest about what we do from the start. We offer e-mail support that will assist a model with any technical issues that may arise,' continues Stevie, the director for UKMA. 'Along with our partners we provide as much assistance, help and advice for each and every model who takes up one of our portfolio packages.'
The new pages are just launched this week and offer brand-new help and advice from a company who first only honesty and professionalism, passing on the benefit of their wisdom in the industry. The site is aimed at all those who want to venture into the world of modelling, and those whom are wanting to change their lives and start a career, no matter what age, shape or size they are.
La Mode and UKMA really are the specialists for advice within the modelling market. Aisit http://ukmodelagencies.co.uk for more information.