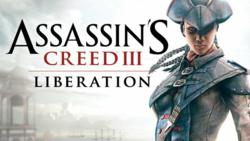 The Animazoo motion capture system saved us a significant amount of time
Brighton, East Sussex (PRWEB UK) 28 November 2012
Motion capture specialists Animazoo are pleased to announce that they have supplied games development giants Ubisoft® with a full body IGS-180 wireless motion capture system.
Ubisoft are responsible for some of the biggest games of recent years, producing hugely popular games franchises such as Assassins Creed®, Ghost Recon® and Far Cry®.
After rigorous testing and analysis, the team from Ubisoft came to the conclusion that Animazoo and the IGS-180 were the perfect partners for their upcoming projects including blockbuster titles due for release towards the end of 2012.
The ability to previsualise the performance in real time using Animazoo's Motion Builder driver was key to Ubisoft's decision, allowing the team to significantly reduce animation pipelines and speed up delivery of the overall project.
Ubisoft confirmed that the IGS-180 would be used at their motion capture facility in Bulgaria to provide realistic movements for game play and cinematic cut scenes in future releases. The system enables animators to work without the time constraints associated with using a central motion capture facility, providing flexibility and increasing the independence of the Bulgarian studio while reducing costs and increasing productivity
Animazoo Head of Sales Mark Lewis commented, "We are thrilled to add Ubisoft to the list of Game Development Studios and Animators that are using our technology. We will be working closely with the Ubisoft team to help them maximise the efficiencies and cost savings that can be leveraged through the use of our Inertial Motion Capture systems, whilst retaining the creative edge that has made Ubisoft such a success."
© 2012 Ubisoft Entertainment. All Rights Reserved. Assassin's Creed, Tom Clancy's Ghost Recon, Far Cry, Ubisoft and the Ubisoft logo are trademarks of Ubisoft Entertainment in the U.S. and/or other countries.