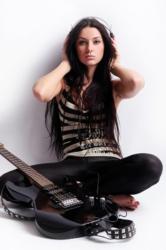 Physical flaws are part of every model's make up
London, UK (PRWEB UK) 30 November 2012
'Think of all the successful women in show business, who have big bums,' says Helen. 'Shake your booty and be proud.'
http://www.ukmodelagencies.co.uk know all about body image in the modelling industry and how hard it can be for some to keep their weight down. The team at UKMA feel a change is occurring and that the stick thin, stereotypical model seems to be on the way out and the curvier and 'real' looking models are making their way in. The experts at their partners studio's, La Mode London, help all types of new models with any confidence issues and their latest advice is to embrace the body they were born in.
'Physical flaws are part of every model's make up. Nobody can be that perfect, and even the most beautiful of women get touched up and airbrushed in magazines,' says Helen. ' It goes with the territory and modelling is probably one of the biggest culprits at making women feel inferior and also making them think they haven't got the goods to make it in the industry. Now is the time to love those bits you have always thought would let you down and loving your bottom is a good way to start.' She goes on to say, 'This isn't to say a big bottom is acceptable if it is covered in cellulite, because nobody wants to see or have that!'
Offering advice daily to any model that asks, UK Model Agencies can see potential in lots of different ways and simply having model application can certainly gain model lots of work. They say they are a safe haven and trusted source for models everywhere, offering a list of useful sites to visit on their own website, as well as a whole lot more. They specialise in providing superb portfolios for models along with their partners, and offer advice to help each individual model promote themselves and are, of course, La Mode are always on hand after the photo shoot to give advice to each model, tailoring it to their own individual look.
'Just think of all the successful women in show business who have large bottoms,' continues Helen. 'Beyonce, Nicky Minaj and Jennifer Lopez , to name but three, have ample backsides , but this has definitely helped these women carve out a very successful career. Not only do they sing, act, but they model as well. The world at the moment is certainly a great place to be if you are curvy and classed as plus size. To have a big bottom is to be sexy and sassy, to represent real women and make them feel good about themselves.'
Confidence is key to becoming successful in the modelling industry say UKMA. The model agency directory experts are well-known for their opinion and instruction for any new model just starting out.
'Having a big bottom is one thing, but you still need to work hard to keep it blemish free. There are lots of buttock exercises which can be done, even when you are standing around in between modelling jobs, and we have lots of pages dedicated to model exercise to keep every model in trim. Simply squeezing your buttocks together several times and holding them for as long as you can, can keep them toned. '
For all the latest model advice, up to date information, news and gossip, visit http://www.ukmodelagencies.co.uk