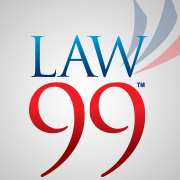 It is every American's right to fight their case in a fair and balanced manner. William C. Herbert, III
Virginia Beach, VA (PRWEB) November 27, 2012
Law99™ is the answer to the millions of Americans out there who desperately need legal representation, but can't afford it. According to the Wall Street Journal, leading attorneys are charging up to $1,250 per hour, which is considerably higher than the previous years. Conversely, according to the U.S Census Bureau, the 2011 median income was just over $50,000 annually.
This stark contrast in the mediocre income of most Americans versus the extortionate legal fees that lawyers ask for is what compelled Law99.com to take the initiative. The company realizes that there are countless individuals, professionals, and small and medium businesses that lack the funds for effective legal assistance. Due to this lack of funds, they are often unable to fight cases that they can potentially win.
With the objective of empowering people across the United States, Law99™ is here to break the status quo and provide affordable and reliable legal help. The company has an arsenal of talented and experienced attorneys across the nation that are willing to help struggling individuals and businesses.
According to CNN, 2.3 million New Yorkers end up representing themselves in court each year. This is not because they want to, but because they do not have any other practical choice. When representing themselves, they often misunderstand legal procedures, forms, and requirements, which leads to further delays.
Law99™ provides utmost convenience by giving its skilled network of attorneys the opportunity to view consumer requests on its web or mobile site. The lawyer then refers himself/herself to the consumer simply by clicking on the connect button. The whole system is automated, therefore it sometimes takes less than an hour to connect with a lawyer at Law99.com. This valuable platform is free to for everyone, regardless of whether they are individuals, businesses or attorneys.
The consumer has the largest gains in this proposition. Clients no longer have to worry about deceptive pricing policies or hidden charges because all the details are presented to them upfront along with a trustworthy lawyer.
According to the Wall Street Journal, in an economic climate where companies have slashed legal budgets and continue to strive for hourly discounts, many law firms have failed to respond in a positive manner and still choose to charge the same, if not higher legal fees. Law99™ has come up with a unique proposition that provides the same caliber of legal assistance at a reduced rate of $99 per hour or less. This enables people from all walks of life to fight their cases with the best possible legal representation.
William Herbert III, a dedicated lawyer with experience of 33 years states, "It is every American's right to fight their case in a fair and balanced manner. Not having the means to hire a lawyer does not mean that they shouldn't contest their case in court. Middle class Americans and small and medium businesses are the backbone of our economy. Law99™ is here to support that backbone through effective and reasonably priced legal representation."
About the Company
Started in 2012, Law99.com is a legal services platform that provides legal representation at a low rate of $99 per hour or less at a fixed fee. The platform itself is free and consumers just have to pay discounted lawyer fees. The company has been formed to provide access to legal help to middle class Americans and small and medium businesses. It believes that assisting these entities will help them become self-reliant and consequentially, facilitate a faster economic recovery for the United States.