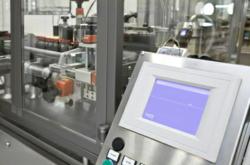 Moving to electronic batch records is the center point of our plan to improve productivity and to reduce transcription errors.
Cary, NC (PRWEB) November 28, 2012
InstantGMP™ is pleased to announce a new collaboration with Multivitamin Direct to beta-test InstantGMP-Lite™. This is an electronic batch record software system that was designed from the ground up to meet the exacting standards of manufacturing dietary supplements and pharmaceuticals according to Good Manufacturing Practices (GMPs).
InstantGMP-Lite™is a "bare-bones" version of InstantGMP™ that was designed for customers who are on a tighter budget. This version is best for firms who just want Master Manufacturing Records and Batch Production Records in a 21 CFR Part 11 compliant database application. We are currently evaluating advice on how to make it attractive to dietary supplement manufacturers. Collecting opinions on what is needed to help manufacturers become more competitive while reducing their overhead costs will make this a more valuable productivity enhancement tool.
Multivitamin Direct will be beta-testing the InstantGMP-Lite™ electronic batch record system to evaluate its functionality and to see how well it integrates with their existing manufacturing systems.
Watch the InstantGMP-Lite demonstration video here.
About Multivitamin Direct:
Established in 1987, Multivitamin Direct is engaged in the discovery, development, manufacture, distribution and sale of vitamins, minerals, herbs, nutritional supplements, and other health products in the United States and abroad. Their primary business is the private label contract manufacture of dietary supplements to companies which market and sell dietary supplements to wholesalers, distributors, retailers and direct-response marketers.
About InstantGMP™
Started in 2004, InstantGMP™ is a full featured manufacturing execution system that includes material control, projects, room and equipment logs, specification control, inventory control, requisitions, and Master Batch Records and Batch Production Records. This system automatically enforces the quality checks and requirements needed to be in compliance with Good Manufacturing Practices.