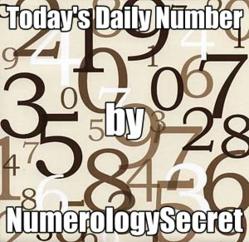 Numerology has been used for AGES - as the KEY to mystical wisdom, and meta-understanding.

Do you see numerical series like 11:11, 222, 333 right before major events?

Numerology unlocks the code and explains the mystery of phenomenon.
Phoenix, AZ (PRWEB) November 28, 2012
For more than twenty five years renowned Numerologist Eric McCallum has taught others the secrets to unlocking their secret powers. Testimonial after testimonial, pour in daily, as requests for information on "how to use numerology" as a means of forecasting. What is forecasting? It is the single most powerful tool used by numerologists to understand cycles of luck, destiny, and what ever area of study one wishes to understand.
Search key word(s) - "Numerology Secret", "Numerology Secrets", or "Eric McCallum" now. Subscribe to "Today's Daily Number" on FaceBook, Twitter, LinkedIn, Google+, Pinterest, About.Me. and, Tumblr. Follow Numerology Secret daily to unlock the power of numerology. Living tomorrow's hope today happens when the knowledge of numbers is known.
Architecture is proof of the ancient knowledge of "numerology". The Pyramids are built in exact numerical precision, and have stood the test of time. Building Self-awareness is a lot like building pyramids.
Each level of knowledge propels you UP to higher levels of understanding – "who you are and what your destiny is written to be" is all based on "numbers" -
1. Date of birth,
2. Adding the value of each letter of your full name,
3. The name you "sign" with everyday, and
4. Nickname.
Noted global political, spiritual, and monarchial leaders have studied, mastered, and implemented the mystery of numerology in planning every aspect of their life.
Why? Goals. Purpose. Gnosis. Enlightenment. Achievement. Mastery. Fulfillment.
IMAGINE - Step in front of the mirror, and immediately, a different perspective is perceived.
It's like walking into a dark room, and turning on the light – intuitively.
Figuring the daily vibrations is this light being switched ON, especially after getting the free numerology report on: